The beach in Skala certainly belong to one of the island's better beaches. Are you interested in history there is a Roman villa with mosaic floors a short distance outside the village. The villa - which was discovered in 1957 - is signposted from the village.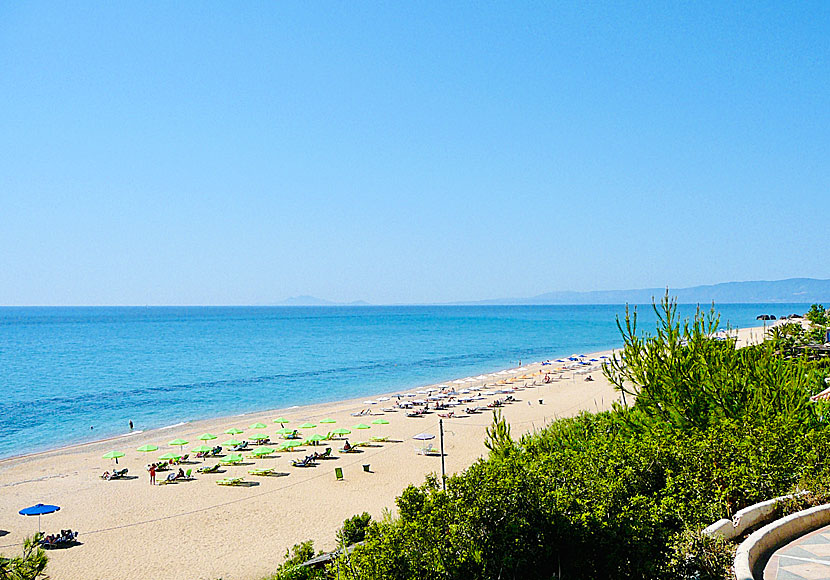 The beach in Skala.
A few kilometres southwest of Skala lies two other nice beaches - Kaminia and Kato Katelios - both are well worth visiting.
ACCOMMODATION IN SKALA
Many of the hotels are fully booked by package clients, but there are still plenty of accommodation for those travelling independently. If you want to stay really close to the beach, and have a pool, the Paspalis Hotel is a perfect choice.