Blefoutis beach on the northern side of Leros - not far from Agia Kioura - lies incredibly beautiful in a bay with the same name as the beach. The view of the inviting bay can make even the most inveterate bath coward wanting to jump into the water immediately.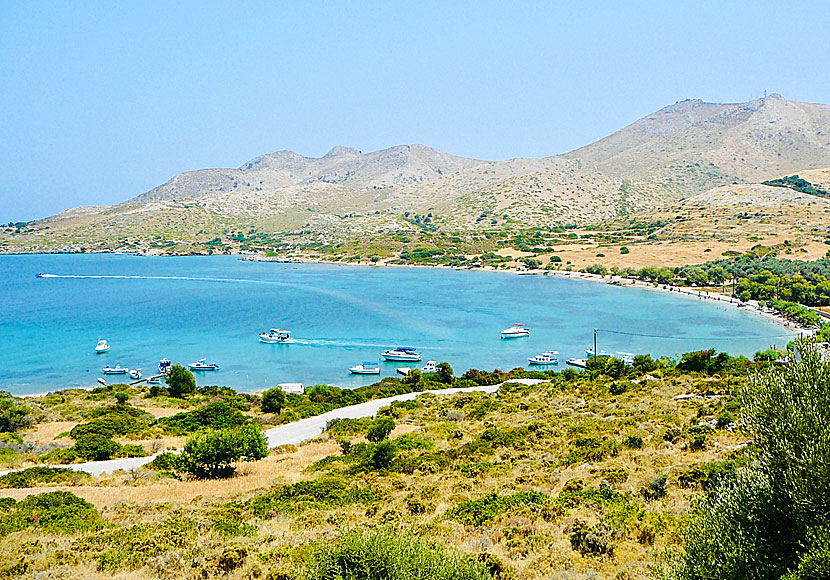 The beautiful bay of Blefoutis on Leros.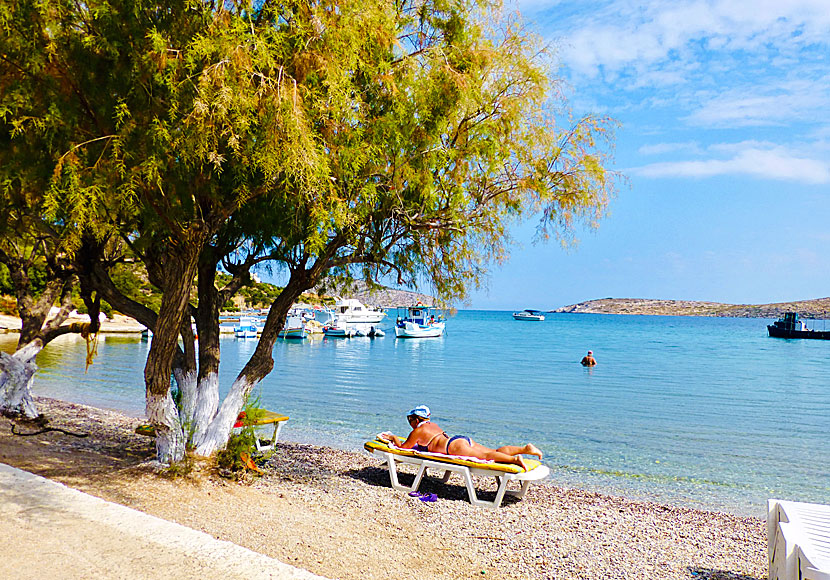 There are shaded tamarisk and sunbeds on Blefoutis beach.
Blefoutis is in my opinion the best beach on Leros. The beach meets all my wishes for a good beach. The beach is covered with tiny stones so you do not get sandy, there is plenty of shade from tamarisk trees, the water is blue and lovely, the view of the bay is picturesque and restful and there is a really good taverna. I do not need much more than that to be satisfied.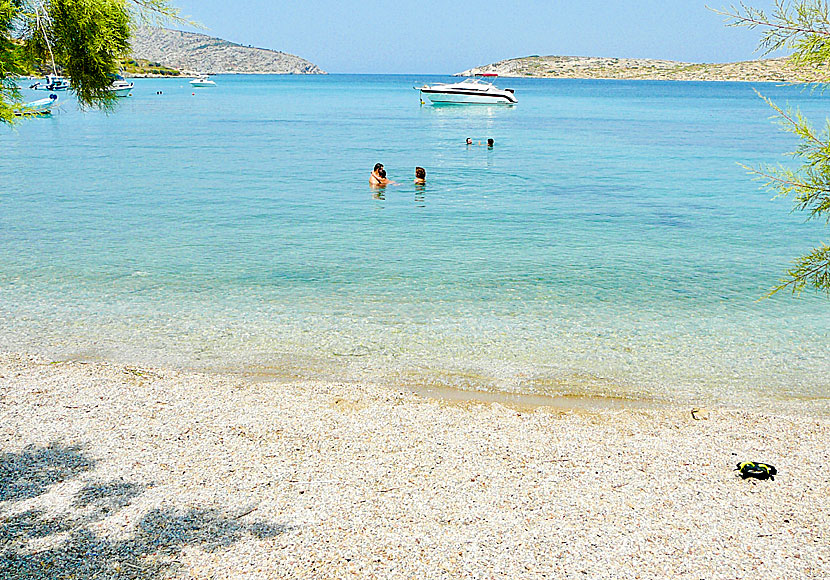 The wonderful water at Blefoutis beach.