It is said that there are over 500 churches and chapels in Mykonos. I think that figure is grossly exaggerated, they are many, but not as many as 500.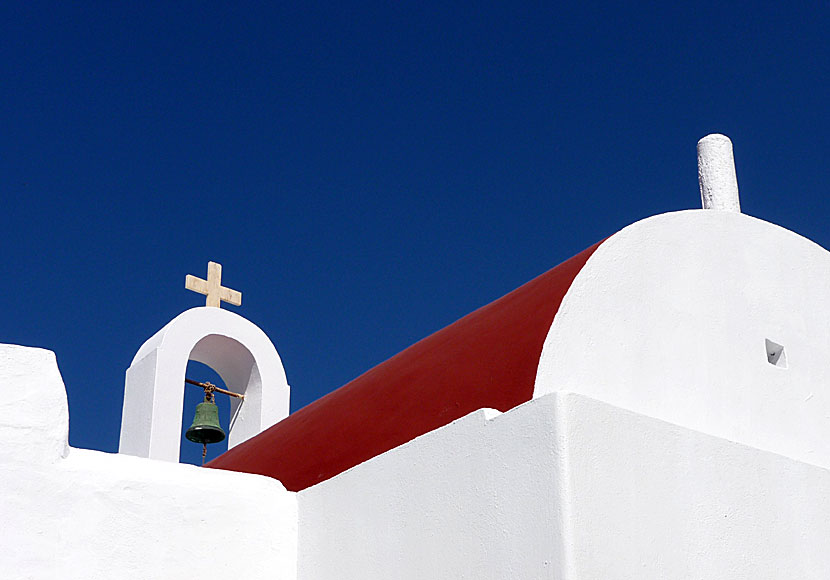 Almost all church roofs are red, something very rare in the Cyclades, where blue is the most common colour. Unfortunately, I do not know why they chose red colour in Mykonos.
I think that the most interesting church outside Mykonos Town is the little church Agios Georgios above Tourlos (just before the new port). It is built in a hollow boulder and it looks like a house from a book of fairy tails.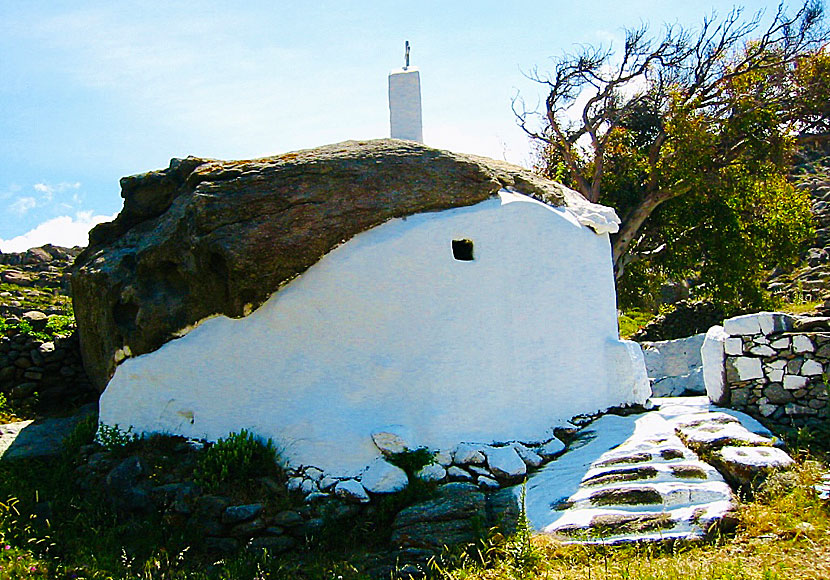 The small church of Agios Georgios Spiliotis, located near Tourlos and Agios Stefanos.