If you come from Koronida, a serpentine road continues downwards towards the twin villages of Skado and Koronos. North of the village is the mountain named Koronos, Naxos' second highest mountain with its 999 metres above sea level. The scenery is almost identical to the scenery on Tinos, the only thing missing is Tinos' characteristic dovecotes.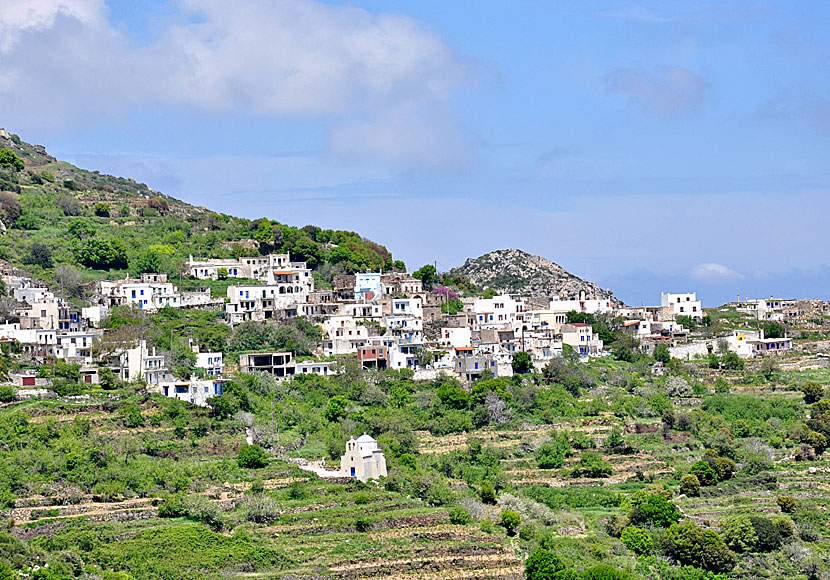 The village of Skado is tiny, about a hundred people lives here. Usually we do not stop here, our goal is always Koronos just after Skado. Koronos is the first village if you come from Apiranthos.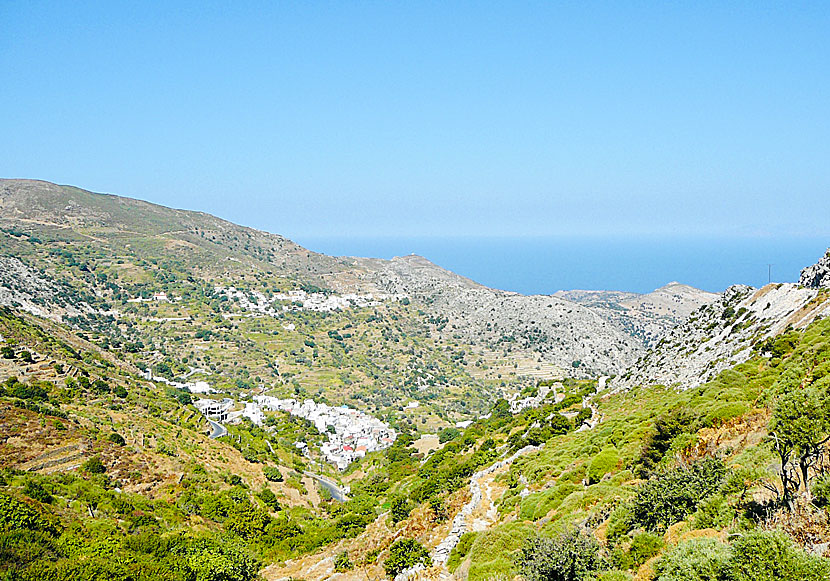 Koronos on the left and Skado on the right.
Koronos is a beautiful village and also one of the oldest on Naxos. If you like old worn villages where tourists are rare, you must go to Koronos. Many who lived here worked with the money-making emery mining (used among other things for the manufacture of sandpaper).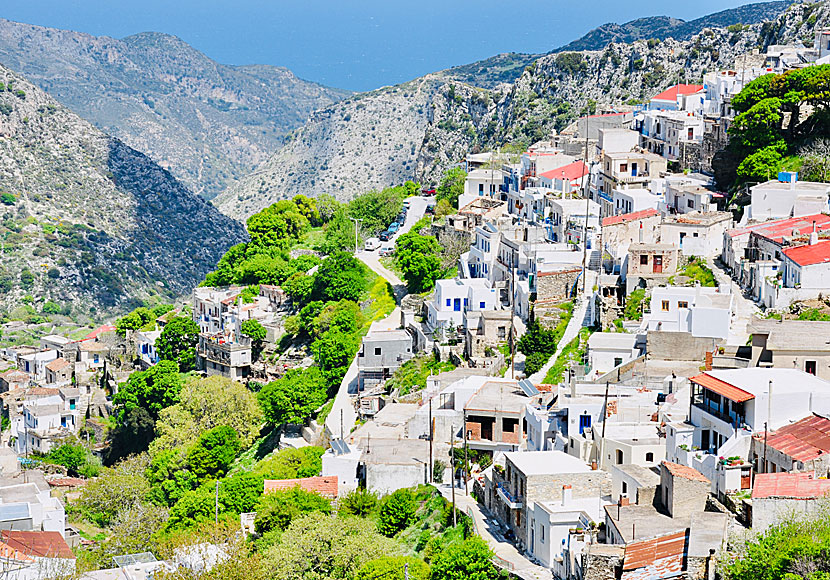 View of Koronos.