A few hundred meters from the port of Parikia lies the city park, near by lies the most important attraction of Paros: the church of Panagia Ekatontapiliani. It is not only the oldest church of Paros, but also one of the oldest in the country.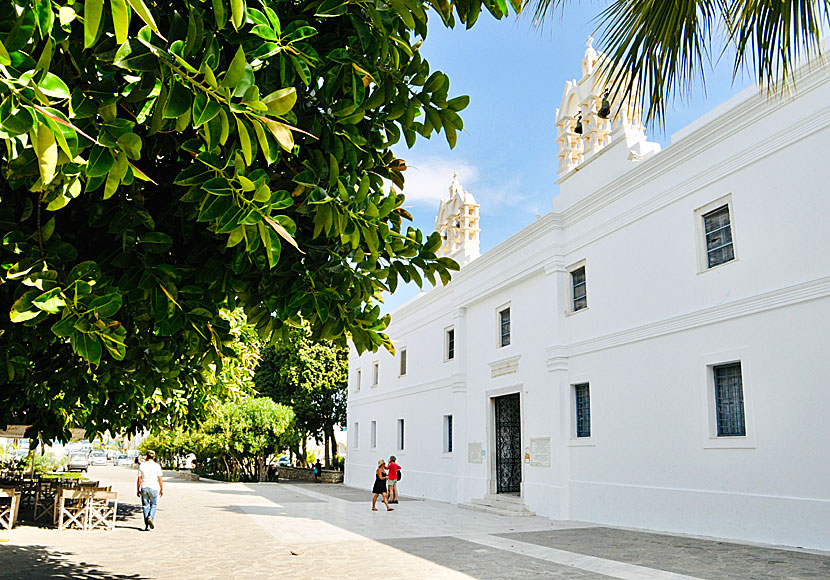 The church is considered to be one of Greece's most important Byzantine monuments. The construction started in the 4th century and the church has undergone several renovations over the years.
Panagia Ekatontapiliani is called The Church of One Hundred Doors, but it is said that only 99 of them is known. According to a legend, Greece will recapturing Constantinople (or Istanbul as the city is called today) if the hundredth door is found.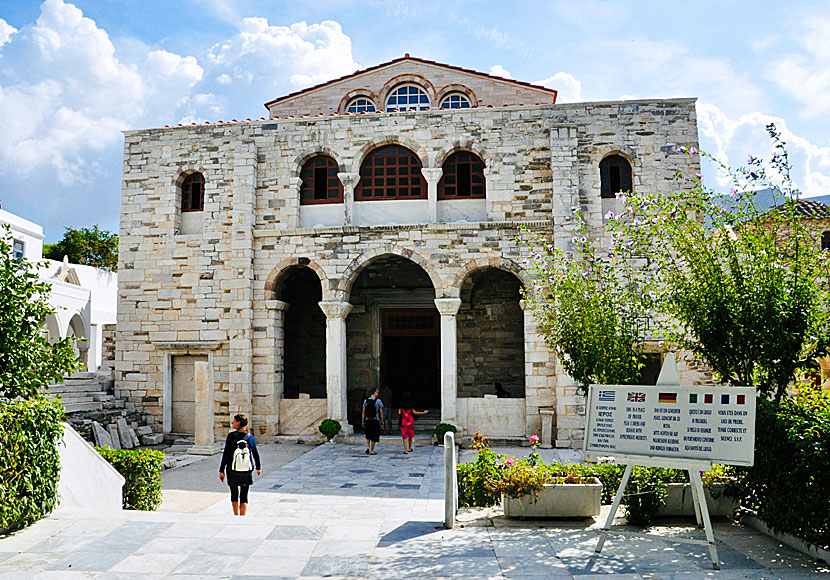 The Church of One Hundred Doors.
To enter the church, you must be properly dressed, which means you have to cover your arms and legs. Clothes can be borrowed at the entrance. Do not miss this beautiful church and this quiet oasis when you are in Parikia.