To get to the Kalamaris waterfall, you drive a few kilometres north of Gialova, turn left at the sign pointing to the small village of Shinolaka. Then follow homemade signs pointing to the waterfall.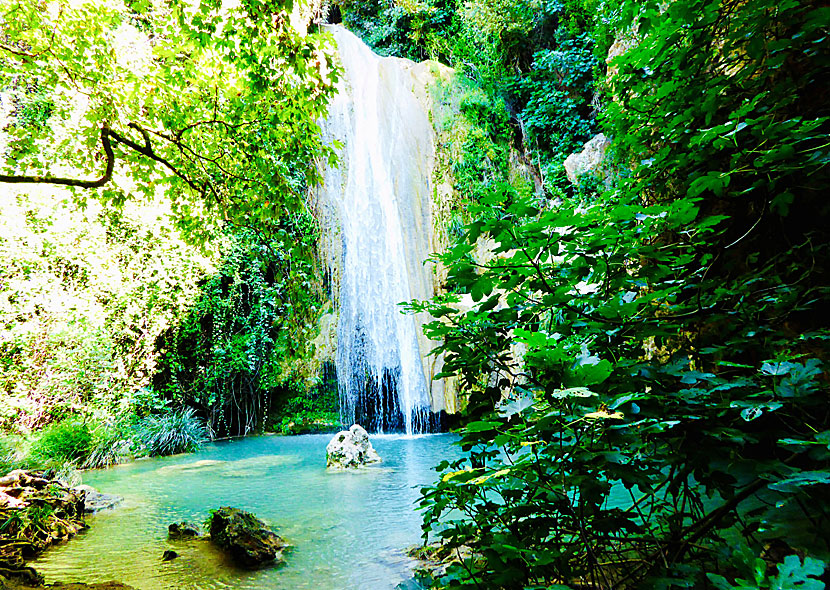 The waterfall of Kalamaris close to Gialova.
Is it then worth visiting the waterfall of Kalamaris? Yes I think so. At least if you are in the area. I was there in September and then there was plenty of water, if you come in the spring there are of course even more water. But I have heard that Polylimnio waterfalls are much more spectacular. I will go there next time I visit the southern Peloponnese.