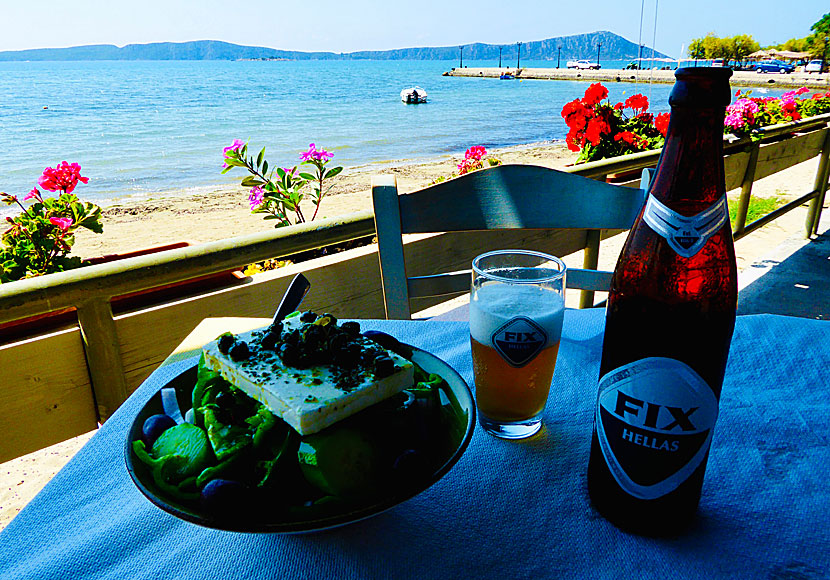 Here you can sit for a long time enjoying good food and fantastic views.
There are many banana trees around Gialova. I do not think I have seen so many banana trees in one place. Maybe there are more banana trees in Argiroupolis in Crete. But just maybe.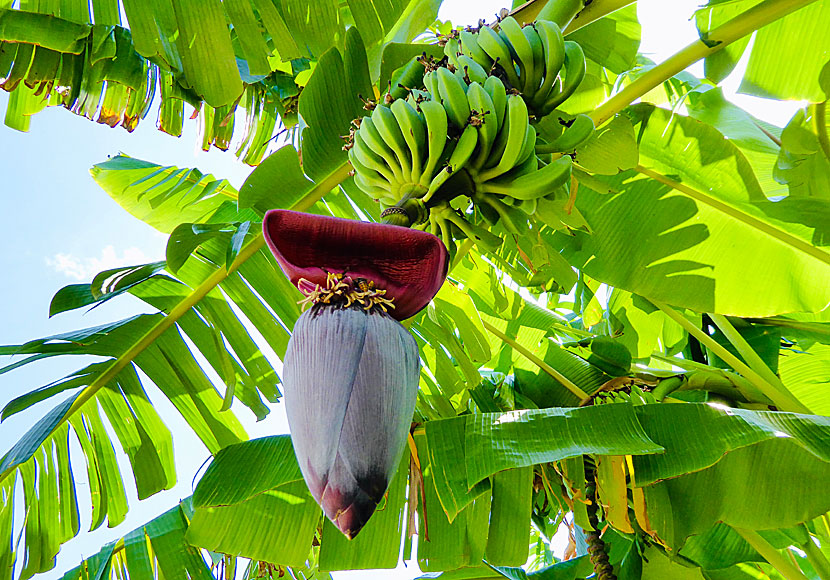 Banana tree in Gialova.
ACCOMMODATION IN GIALOVA
I have never stayed overnight in Gialova, but I would love to do so. When I'm in the area I always stay in Pylos, which also is a very pleasant village, however, there are no beaches there. If I had the luxury of it, I would have chosen to stay at Zoe Seaside Resort.
Book other hotels in Gialova here »
WHAT YOU MUST NOT MISS WHEN YOU ARE IN GIALOVA