Manolates (130 inhabitants) is located about 380 metres above sea level in a lush valley. The valley is generally called the Nightingale Valley. The stretch of road up to the village is extremely beautiful: coniferous forest mixed with deciduous forest forms a roof over the road, thousands of singing cicadas and the soothing sound of water flowing down the stream. You almost get the feeling of being indoors.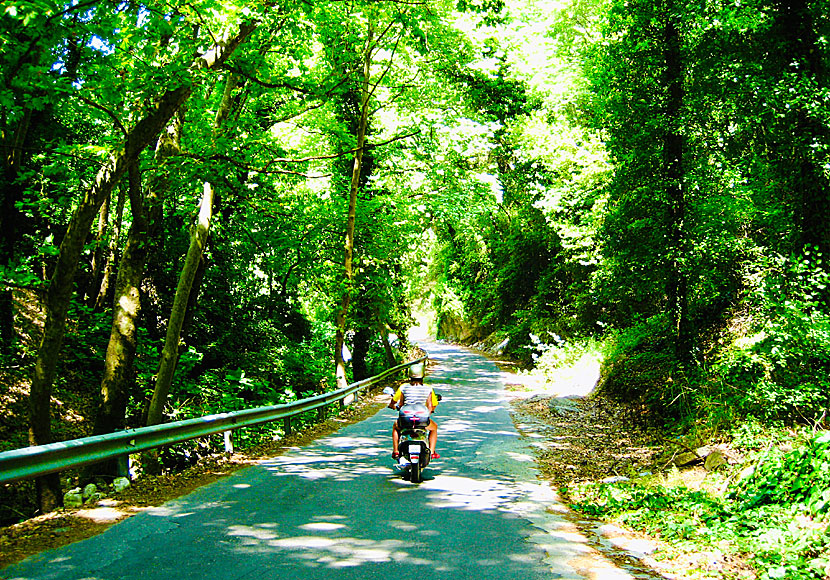 The beautiful stretch of road up to Manolatos.
And all these grand cypresses, they are found everywhere on Samos, but here they are the grandest. If you go here early, or late, and if you are lucky, there are good chances that you are alone on the way up. However, you never escape the cacophony of cicadas. I recommend you to go by scooter so you can enjoy this beautiful distance to the maximum, especially when you are rolling down with the engine switched off.
When you almost are in Manolates, and have left the forest, the view over the valley and over the sea appears. Wow, it is so beautiful! Shortly afterwards, the lower part of the village pops up.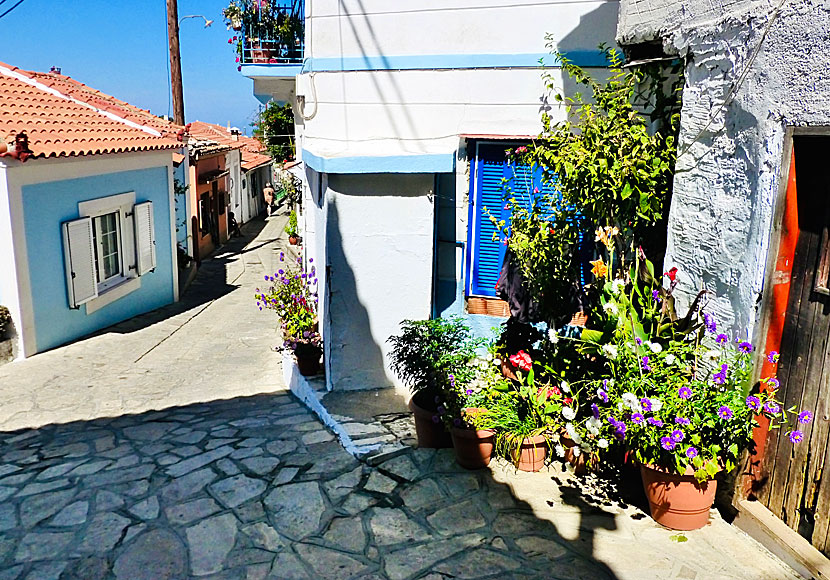 The narrow main street in Manolates.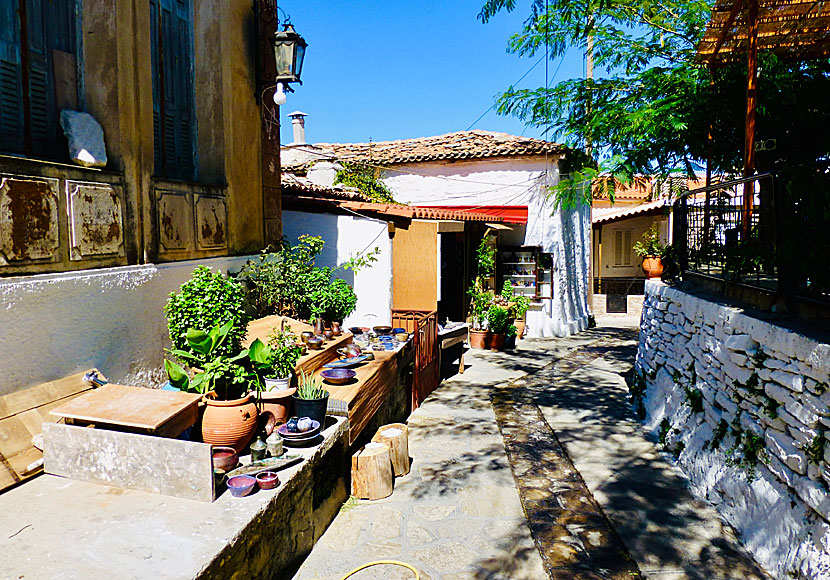 Arts and crafts shops along the main street that runs through the village.