Below Pyrgos, along the road to Kamari, lies Mesa Gonia and Exo Goni, two small humble villages that very few tourists notice or visit. One would perhaps skip the villages if they were located on any other island, but in Santorini where it is short of genuine villages, it is a pleasure to take a stroll in the villages. You will be surprised if you meet another tourist here.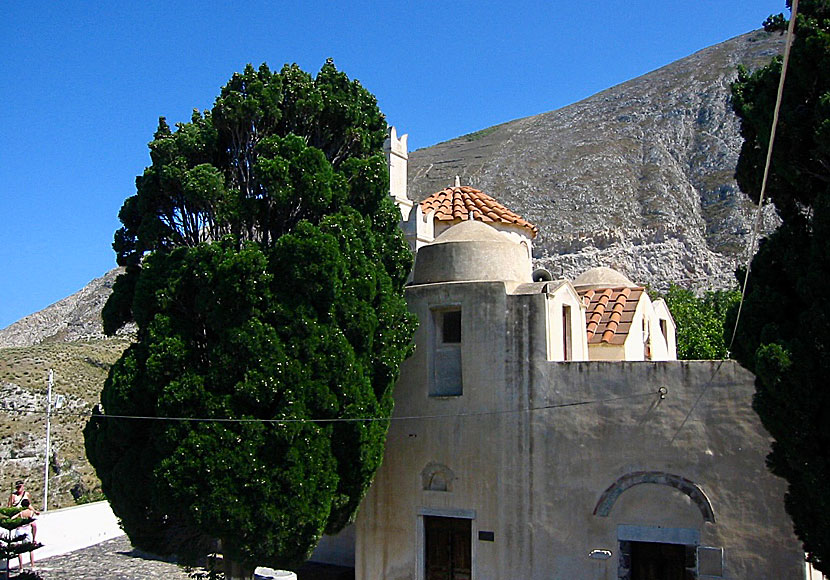 Church of Panagia Episkopi in Meso Gonia.
Mesa Gonia, or Episkopi Gonia, is not unknown to the inhabitants of Santorini. For here stands the Church of Panagia Episkopi which is considered to be the most important church on the island. The church, built in the 12th century, is best known for housing the icon of Panagia Glikofilousa, said to be one of the most valuable icons in Greece.