Vlychada (or Vlichada) lies as far south as you can get in Santorini. Here are two beaches, a fishing port and a guest port, a few tavernas and hotels, as well as an abandoned factory with tall chimneys. The factory is an old tomato cannery and is today converted into a tomato museum.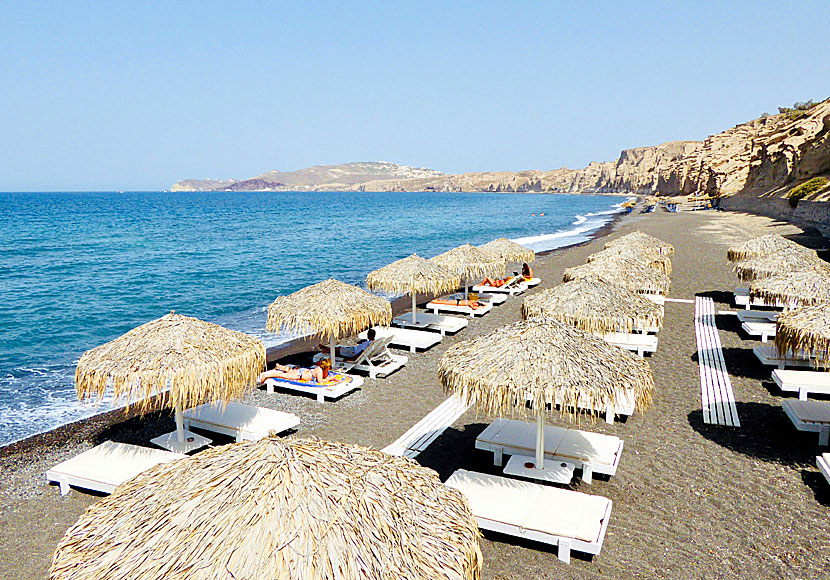 Vlychada beach. The village that appears in the middle of the picture is Akrotiri.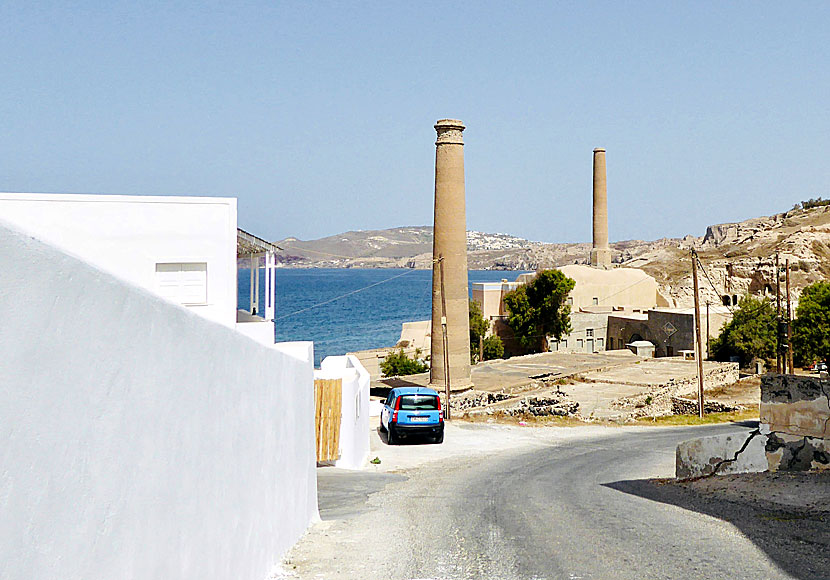 The old tomato canning factory which today is a tomato museum.
There were many tomato canneries in Santorini in former years, one stood in Perivolos, now converted into a discotheque. None of the factories are in operation today, the tomato exports was no longer profitable and the factories were closed. Formerly the tomatoes of Santorini had, and actually still have, the reputation of being the best tomatoes in all of Greece. They are small as cherry tomatoes and tastes as good as sun-ripened beef tomatoes. Mini tomatoes are still raised in Santorini, but they are no longer exported, as far as I know. What I do know is that they taste heavenly good.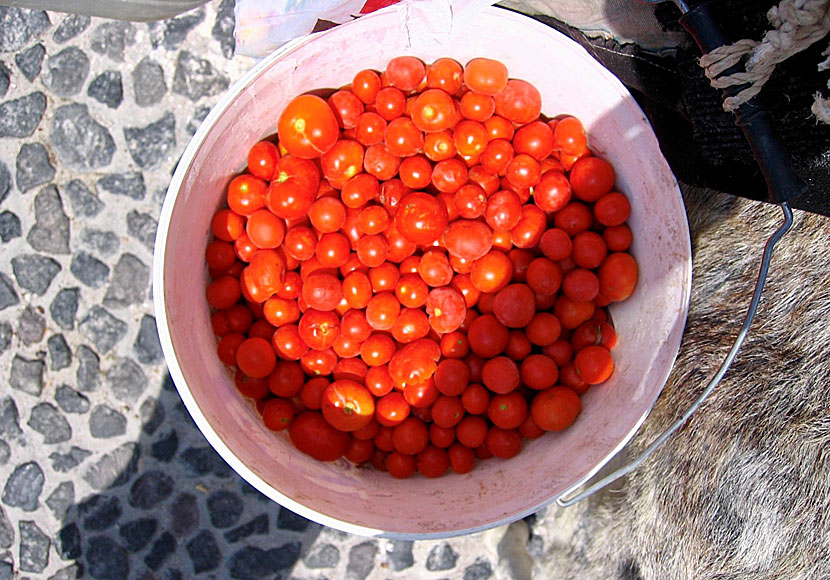 Tomatoes from Santorini are considered the best in all of Greece.