Perissa beach is in my opinion the best beach in Santorini. It is also the island's longest beach extending for 3 kilometres. At about in the middle of the beach it is changing name to Perivolos, and another few kilometres away the beach changes name again and then it is called Agios Georgios, which in turn extends almost all the way to Vlychada.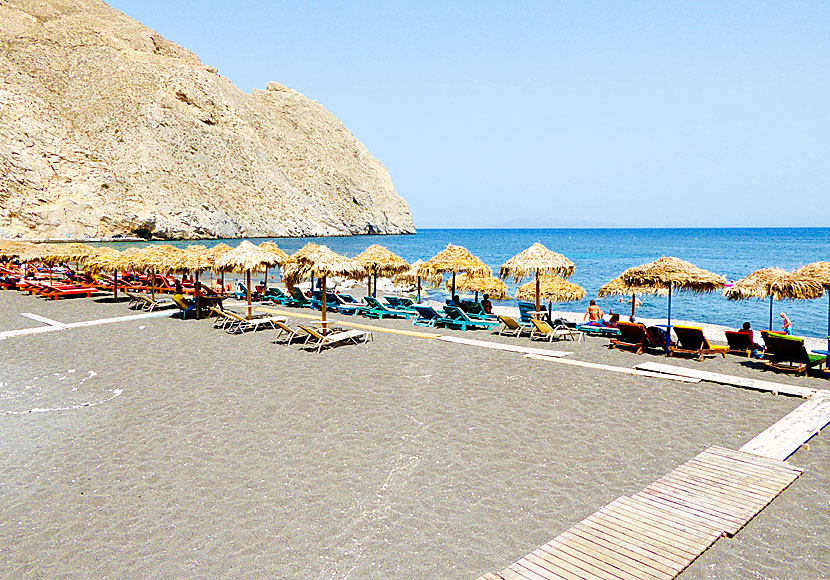 Part of the long beach in Perissa.
The beach has its beginning at the foot of the Mesa Vouno headland that separates Perissa and Kamari. Perissa is just like Kamari a large tourist resort. What really sets them apart is that Perissa is a more scattered tourist resort, and that there is no pedestrian seafront promenade.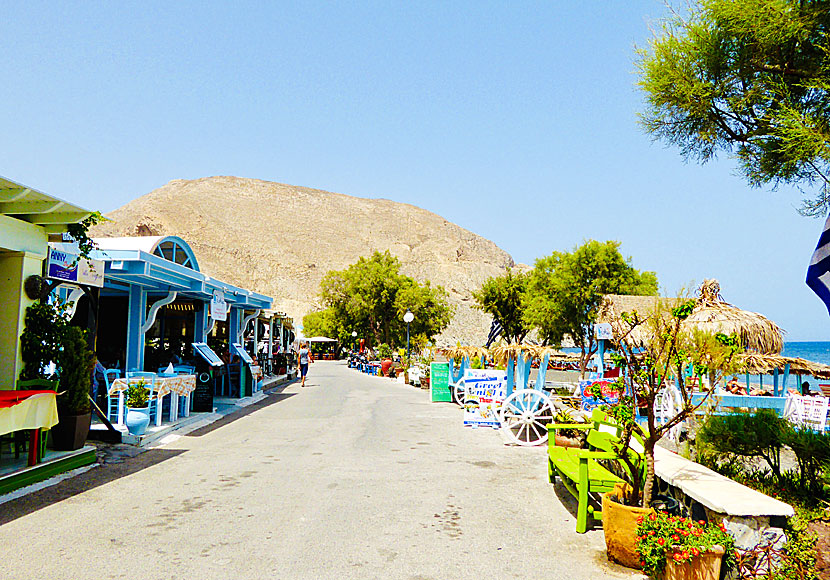 The seafront promenade in Perissa.
The centre, if one can call it that, is located at the foot of Mesa Vouno with hotels, tavernas and bars along the waterfront. There are also several travel agencies, supermarkets, clothing shops and souvenir shops, diving school, ATM and a campsite.