Emborio, 12 kilometres south of Fira, is with its almost 1,950 inhabitants the largest settlement in Santorini and one of the few villages that are completely unaffected by tourism. Emborio is a living Greek village regardless of the season, here are several kafenións, schools, ordinary shops for the Greeks themselves, all the signs are in Greek and so on.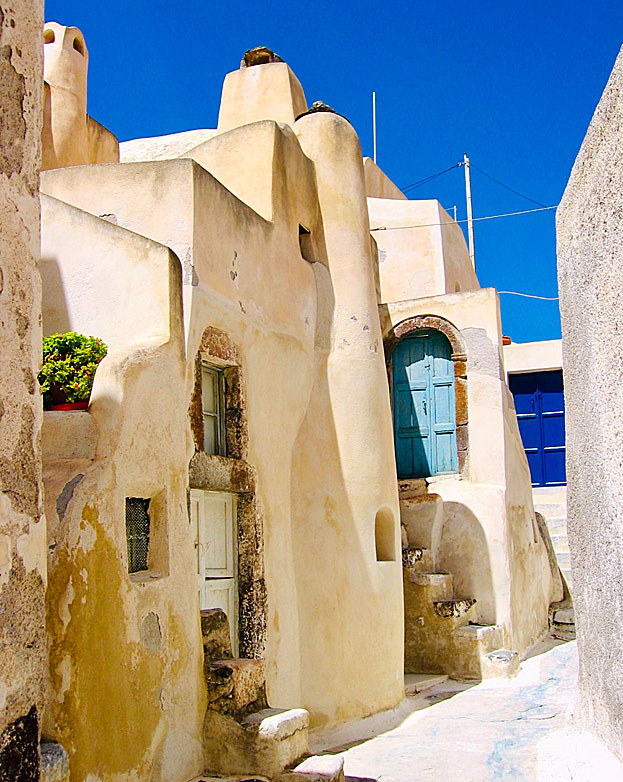 Beautiful houses in Castelli above Emborio.
Unfortunately, few tourists know about Emborio, maybe it's because the village is located along the road to Perissa and Perivolos, and maybe a swim in the sea is more tempting than to visit Emborio.
Besides that Emborio is a non-touristy oasis, there are a few interesting sights. In the narrow ancient alleys that lead up to the top of the village it is easy to get lost. Many of the buildings are in ruins, some are being renovated. In one of the alleys lies a small kafenion with fine furnishings where you can eat lunch or have something to drink. It is actually one of the cutest kafenións that I have seen, five tables outside and two inside.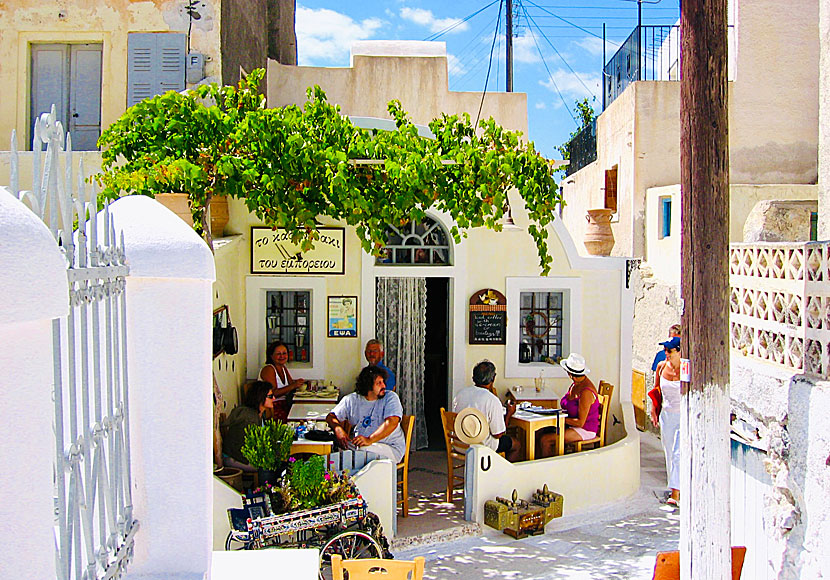 Café in Emborio.
When you have reached the top of Emborio you come to Castelli (also known as Mezaná), a village in the village, which is accessed via two arched entrances, one entrance from each side. Inside the little Castelli, minimal alleys winds around ancient houses with beautiful steps that stir the imagination. How was life like when Castelli was full of a bustling life?