Kentarchos is located about 8 kilometres north of Livadi and about 5 kilometres east of Galani. If you come from Galini you pass Moni Taxiarchon, which is Serifos' main tourist attraction.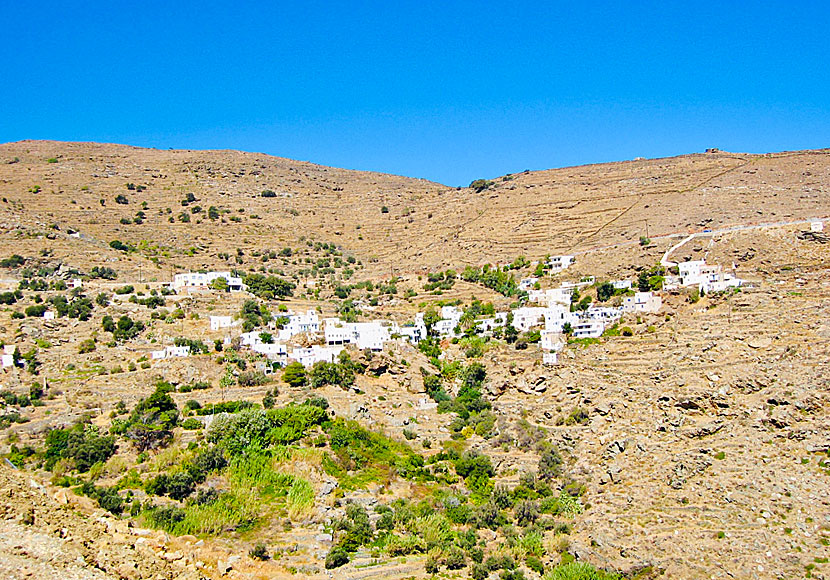 Kentarchos, or Kallitsos as the village is also called.
Kentarchos, or Kallitsos as the village is also called, is located at the edge of a beautiful long valley above a lush stream leading down to the sea. The stone stair-path leading down to the completely car-free village is hidden behind some trees. As if the residents want to have the village for themselves.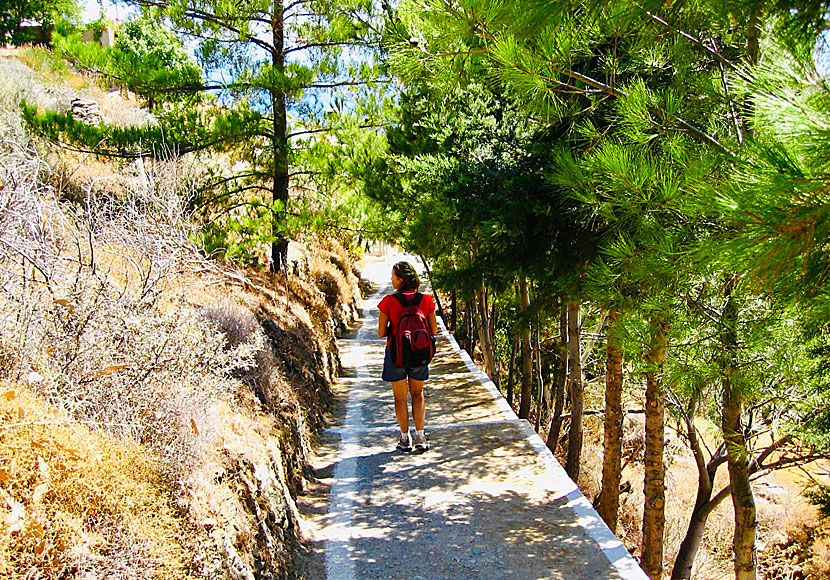 Kentarchos is a car-free village and this is the only "road" into the village.
A theory that does not add up, because when you are strolling around in the alleys you are met by curious and friendly greeted villagers. Follow the main alley that runs through the village, from the beginning to the end, it take you about 3 minutes. Kentarchos is not bigger than that.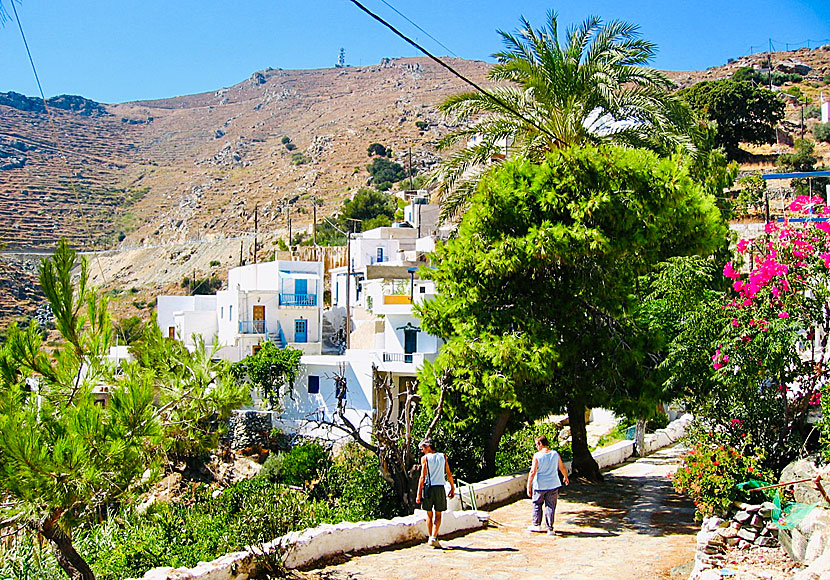 The only road to Kallitsos.
Kallitsos is an old settlement and it is beautifully worn, the whitewashed houses along the narrow alleys are worn, it is clear that it is not the outside that counts. It is incredibly quiet in the village despite the road above. You can enjoy this silence at the church, when you are admiring the view overlooking the ravine and the sea below. It's like meditating.