Panagia is a small village located about 10 kilometres north of Livadi. The village is really small, it takes just a few minutes to walk through it. The alleys are narrow, they often end up in small squares. The silence is almost total. In the cosy village square there is a kafenión and in the beginning of the village lies a taverna. The easiest way is to get here with your own transport since the bus connections are bad.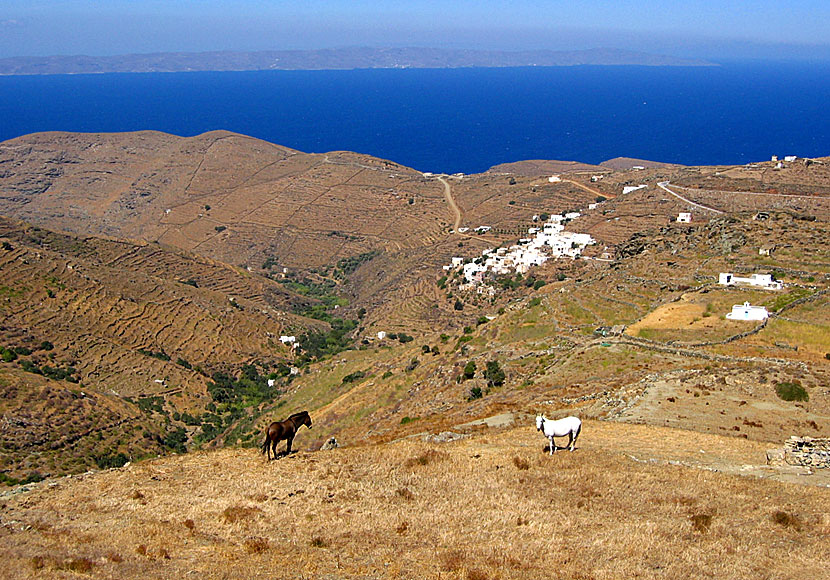 The small village of Galani. Kithnos is visible in the background.
You must visit Panagia if you happen to be on Serifos on August 16. Especially if you are thinking of getting married. In the village square stands the church Panagia from the 10th century, which gave the village its name. Outside the church, in the middle of the square, grows a big olive tree.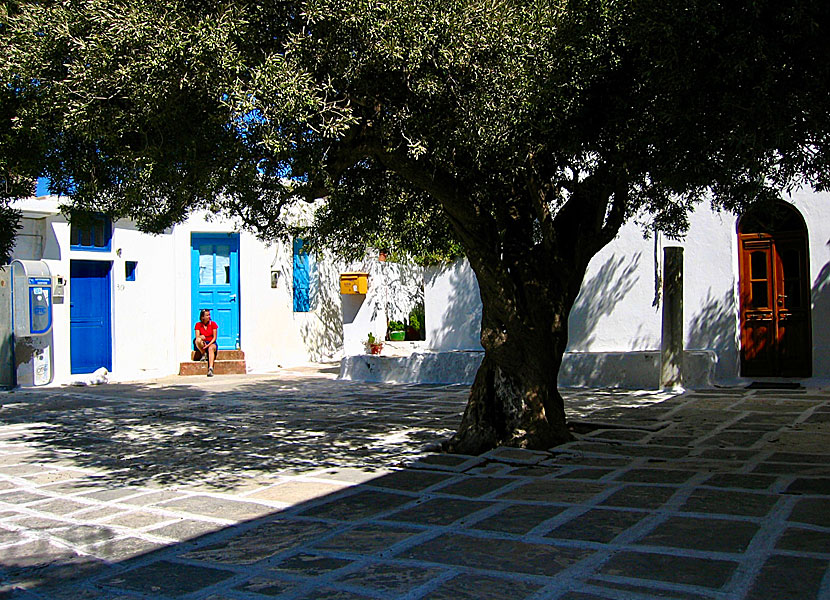 The square in Panagia.
Everyone dances around the olive tree at the festival on August 16, and the first couple dancing around the tree will get married in the same year according to old traditions. Apparently this posed a problem for today, the priest always dances first. Alone, of course. But if you are fast, you may be before the priest. If you are thinking of getting married, this is where you will go if you want to get married this year. :-)