Livadaki is so close to Livadi that you almost do not notice that you are in another place. It takes about 5-10 minutes to get here from Livadi.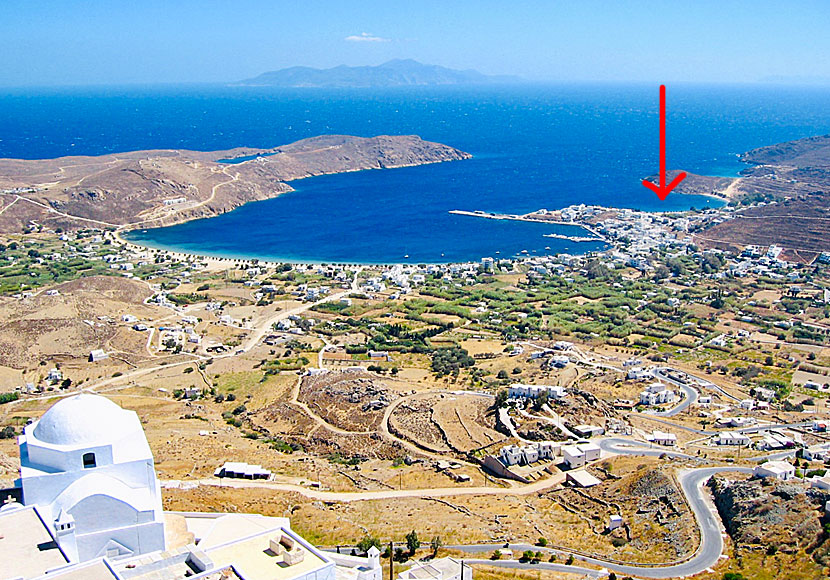 View of Livadi. Livadaki is under the red arrow. The island opposite is Sifnos.
The beach is beautiful and is covered with light fine sand, the water is crystal clear and shade is provided by tamarisk trees. The beach is quite well protected from northern winds. Many of the tourist facilities that is found in Livadi is also found in Livadaki. Among other things, there are scooter rental places and many tavernas and beach bars.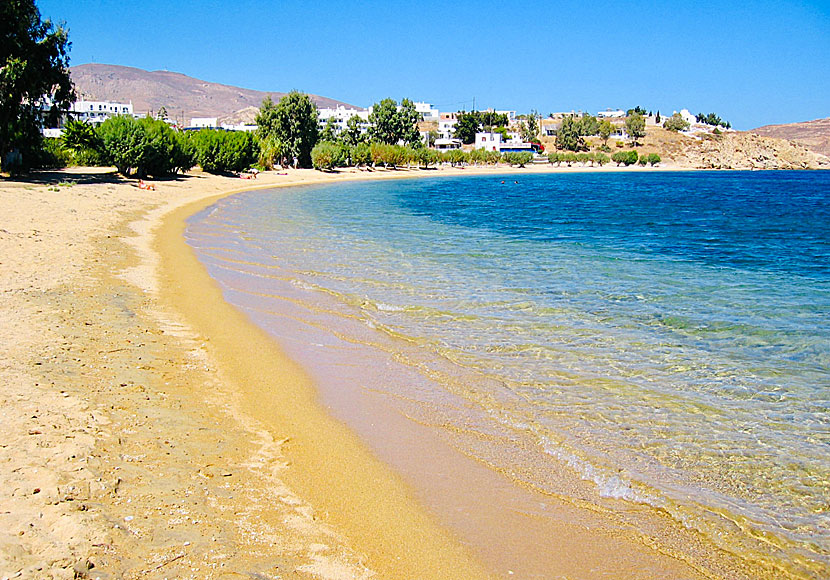 Livadaki beach.