When you are tired of looking at the views, find your way down again, follow the arrows towards the square and you will not get lost. Chora's square is like an illusion, like a scene from a Greek filming, as if someone were commissioned to design the ultimate village square. In other words, it is really picturesque.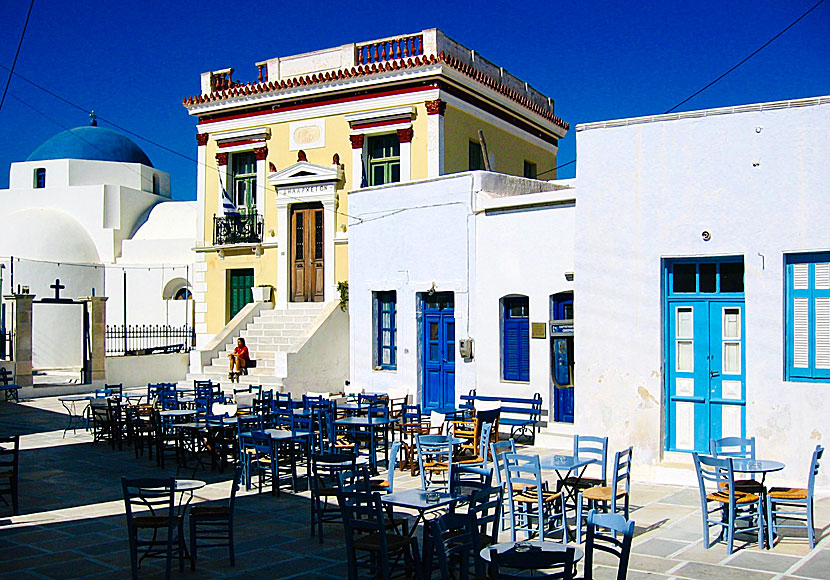 The cozy square in Chora.
At the farthest corner lies the church of Agios Athanasios and the fancy town hall in neoclassical style, just opposite lies Taverna Zorba and in the other corner lies the pleasant Stou Stratou, a very nice and cosy cafe and once you are seated it is difficult to leave the place. Stratous, the owner of Stou Stratou (meaning "Home at Stratos") opened this unique cafe in the summer of 2001. He then took it over from the previous owners.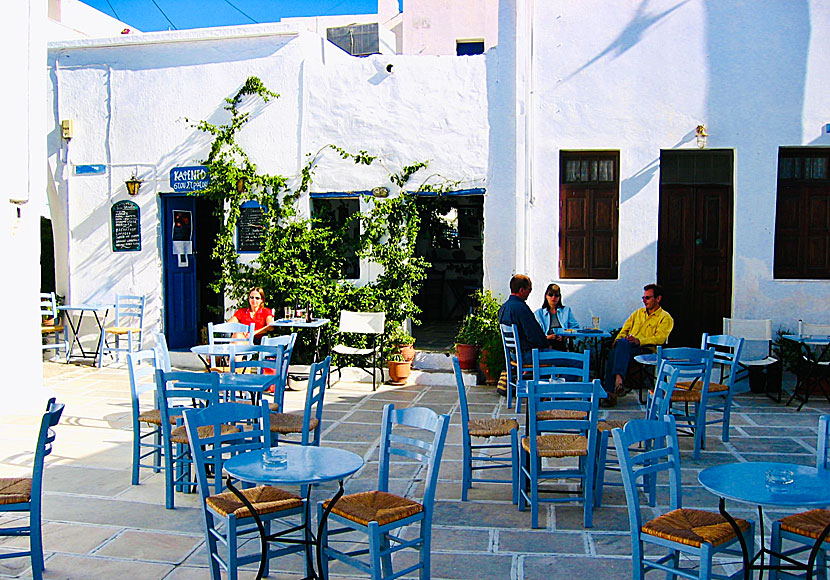 Stou Stratou and part of the square in Chora.
Stratous has carefully renovated the building and also opened a small extension so that you can also sit inside. Of course it is also possible to be seated on the beautiful square. Stou Stratou mainly serves all sorts of drinks (please try Raki with honey) and light meals (mezé) and tasty breakfasts. Good music, dreamy beautiful environment and a super friendly owner makes Stou Stratou to be one of the most congenial places I know.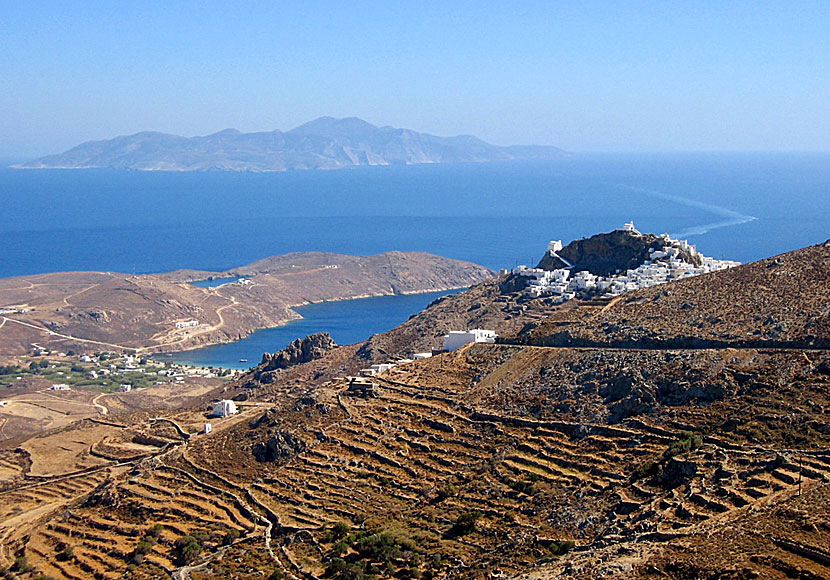 Livadi at the bottom left and Chora at the top right.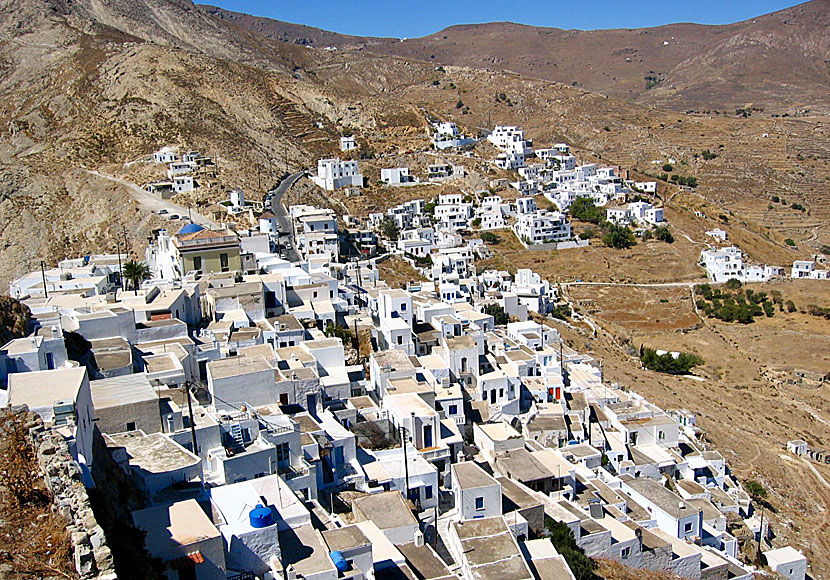 Chora seen from above.