Six kilometres east of Glossa lies Agios Ioannis sto Kastri which is a small church on the top of a rock by the sea. The stretch of road to the church is one of the most beautiful you can imagine and is worth the whole trip. However, the church and the rock themselves are well worth a visit, even without the nice distance, and may be considered as a place you just have to see.
The church was not built at the spot by chance, as so often in Greece, a sacred icon plays a role. According to legend, a man from Glossa went fishing in the area when he suddenly saw a light on top of the rock. The next time he went fishing in the same area, he saw the mysterious light again. The islanders then decided to investigate the mystery and climbed up on the rock where they found an icon of Agios Ioannis (Saint John). A miracle. The icon was put in a nearby church near the rock.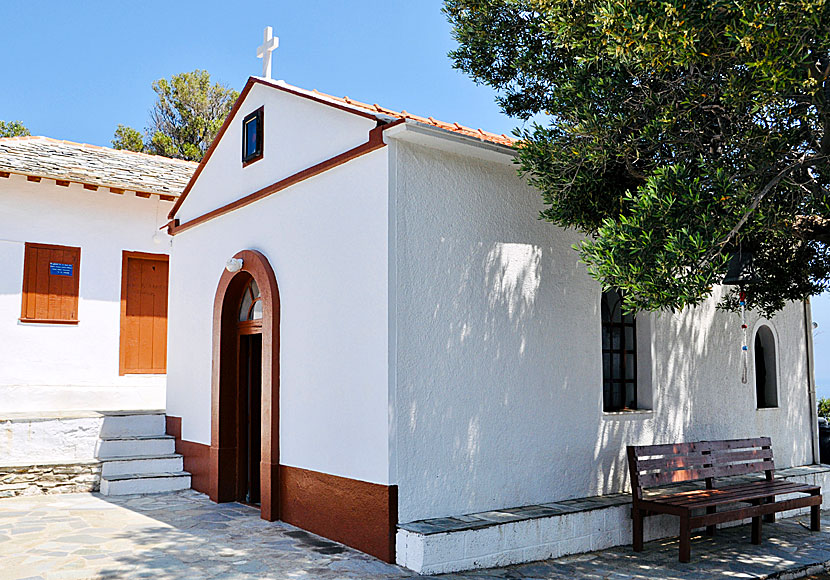 The little church of Agios Ioannis sto Kastri.
The next day, the icon was disappeared. Very strange, thought the islanders, and they once again climbed up on the rock. And there lay the icon. Another miracle. :-) To remedy the moving business, a church was built on top of the rock in honour of the icon, the church was named Agios Ioannis. Since then, the icon have kept calm. A recent miracle is that the final scenes in the Mamma Mia movie was filmed here. :-)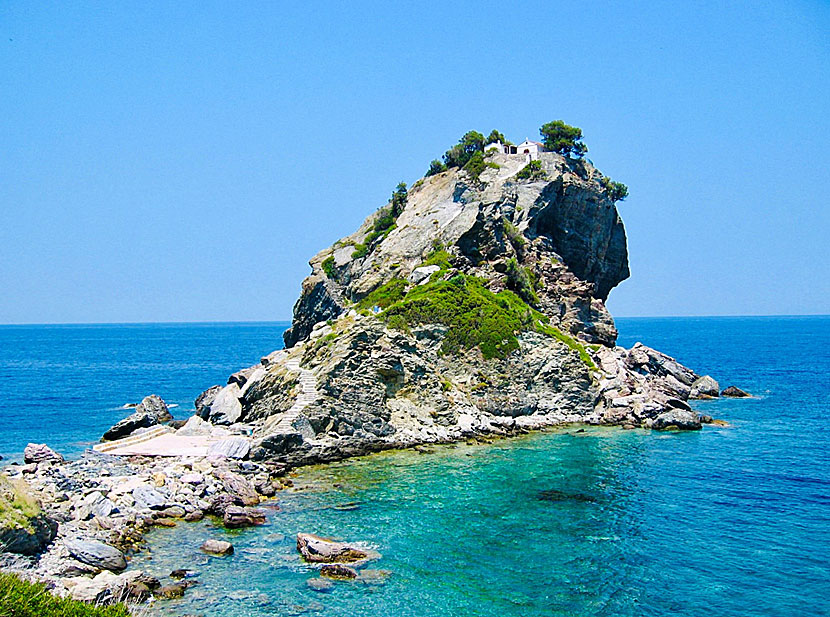 The rock and the church where the final scenes in Mamma Mia was filmed.