A few kilometres north of Milia beach is the worldwide famous Kastani beach. The fame comes from that the beach was one of the filming locations for the Mamma Mia movie. In fact, it is only here, and at the rock and the church of Agios Ioannis sto Kastri, that it is possible to recognize the filming locations from the movie. Many scenes were shot in other places in Greece, and in a studio.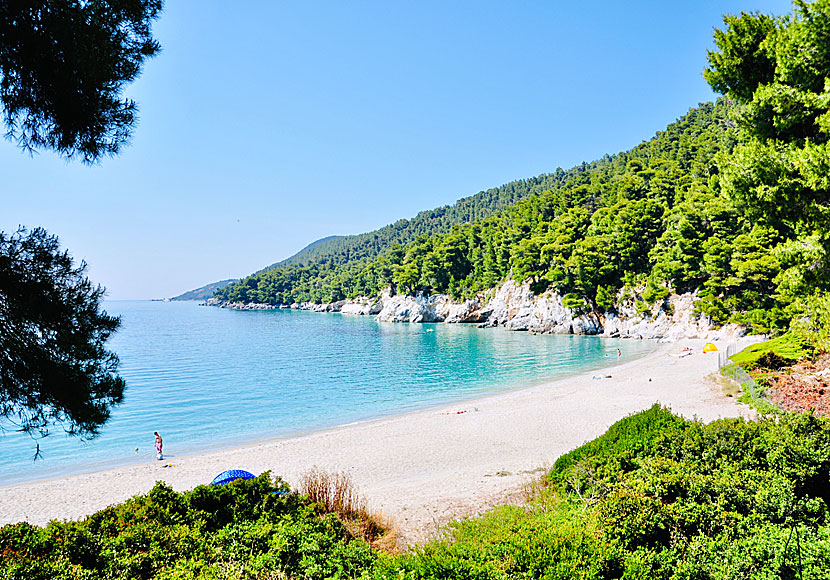 Kastani beach.
Kastani beach is just as nice as the neighbouring beach of Milia. It is not as long, but the sand is lighter and finer. When I came to Kastani the first time, there was nothing here, it was an oasis. But after the movie had premiered, everyone wanted to see the famous beach. Today there is a beach bar and a landscaped lawn with sunbeds and umbrellas.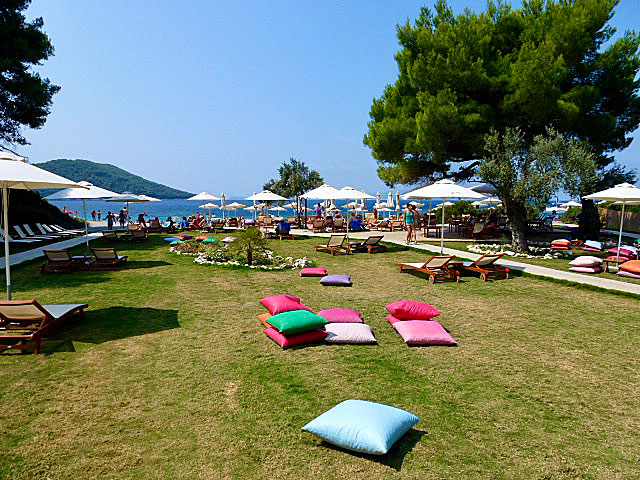 The beach bar at Kastani beach.