Between Fanos beach and Platia Punta there are two small beaches. I call the beach closest to Platia Punta for Kalimera beach, and it is my favourite beach on Koufonissi.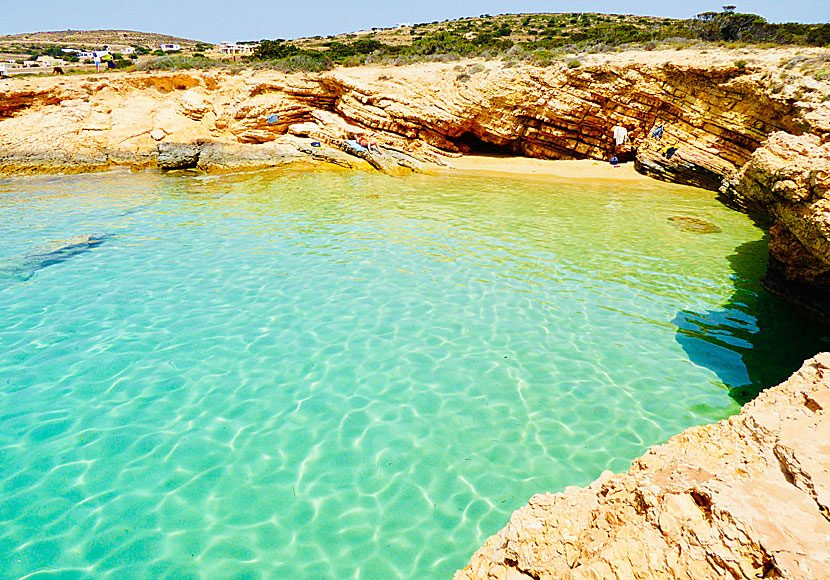 Kalimera beach. The beach is very tiny, if you blink you will miss it.
I do not really know why I fell for this dwarf beach, probably because of the rocks behind the beach where you can relax and read a book without worrying about flying sand, and because the water feels brighter and the bottom softer, and because the water around the rocks is wonderful to explore with snorkel and mask.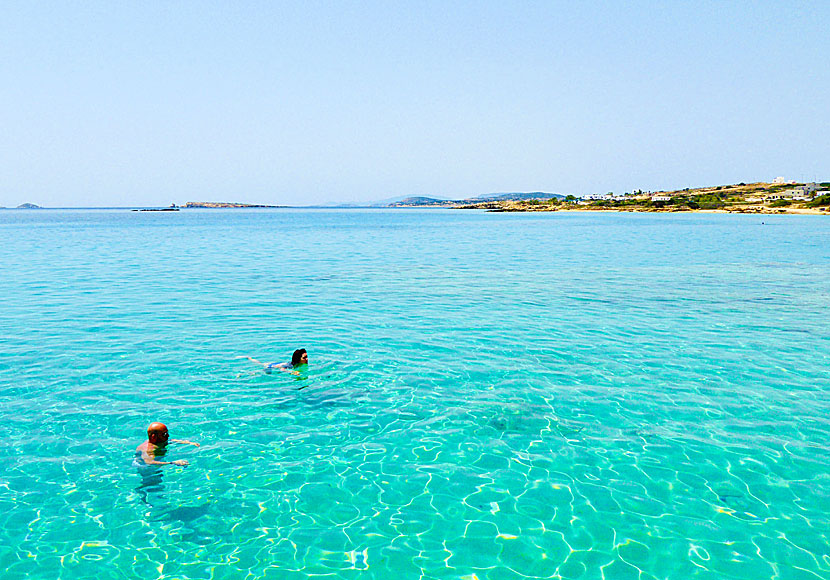 The wonderful water at Kalimera beach.