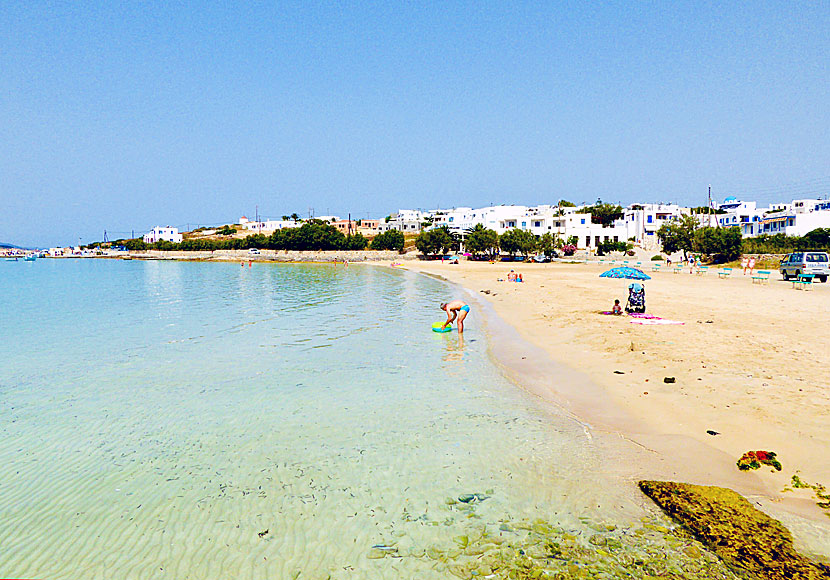 Chora at Koufonissi seen from "the small village".
The nightlife is quiet, there are a few music bars and one disco in Parianos that is open during high season, otherwise there is a poor selection of what is generally called "entertainments". You will probably spend the days on one of the beaches, in the evenings you sit down at any of the tavernas or ouzerias, and you will most probably be seated there until it's time to go home to bed.
There are plenty of tavernas. Given how few people that lives here you will immediately ask yourself: Why so many? The answer is that they are needed, all of them, during high season, the island is so filled with tourists that there is even a queue outside the tavernas. Along the main street there is a gyros place with delicious gyros.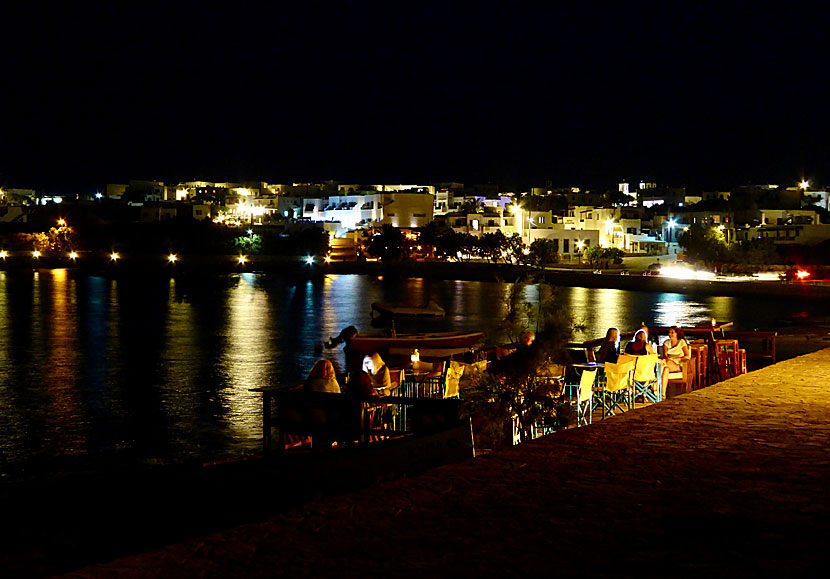 Some of my personal favourites is located along the main street, including Melissa right at the beginning of the main street. Marias ouzeria is a nice place if you want to drink an ouzo with mezé (simple side dishes). Marias ouzeria lies at the bay of Loutra, follow the main street until it ends and then go left. The sunset is fabulous from here. Next door is the fish taverna Captain Nikolas which has the same great view and great food.
If you want to go shopping, you won't get much out of Koufonissi, along the main street are a few souvenir shops and a few clothes shops.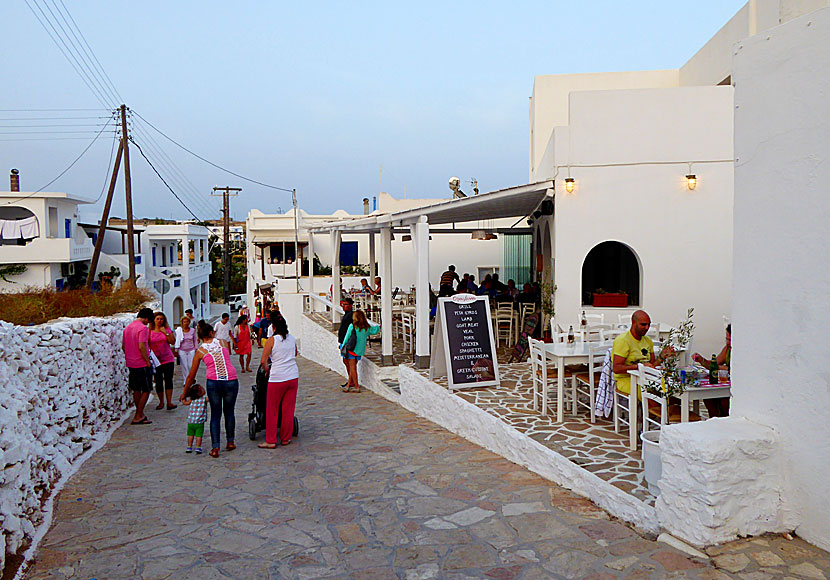 The main street in the "big" village.
ACCOMMODATION IN CHORA
Almost all of the island's hotels and pensions are in Chora. The selection is huge for such a small island, and the standard is surprisingly high. Where in Chora you choose to stay does not really matter because it's close to everything. We always stay at Glaros Rooms, a small pension in the small village. Below are tips on different sleeping accommodation.