Many people consider Pori Beach to be the best beach on Koufonissi. Some think that Pori is the best beach in Greece, be that as it may, in any case it is nice.
When we were at Koufonissi for the first time (1997) there was nothing between Finikas and Pori. It was virgin land and absolutely, absolutely wonderful. Pori was then experienced as if you were on a paradise beach in the Caribbean. Times are changing, and today the beaches of Koufonissi have become both hotels and taverns, but the beach in Pori is still just as fantastic. Further down the page are pictures where you can see what Pori beach looked like in the past.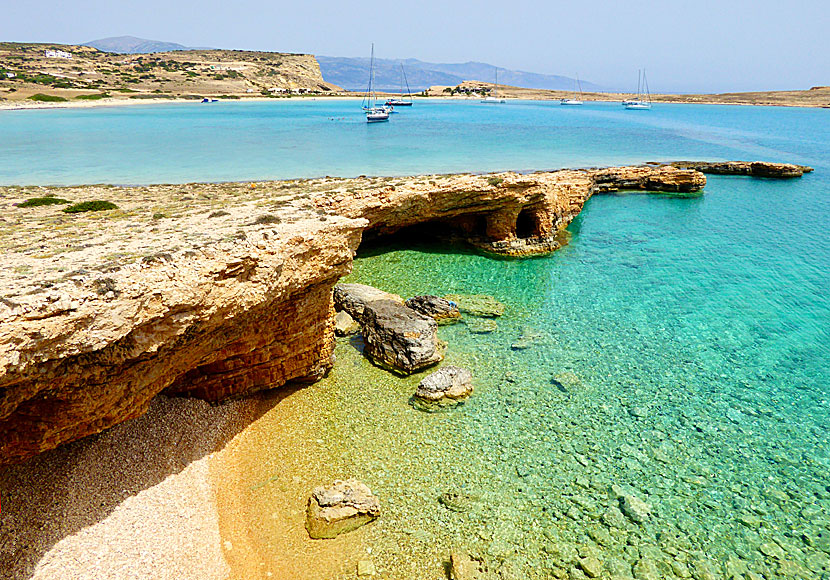 At the last readers voting at Kalimera (the Swedish version of Kalispera), Pori came in fourth place out of 200 possible beaches. The voting says more about Kalimera's readers than about the true reality. The beach lies along a half moon shaped lagoon filled with azure blue crystal clear water whose bottom is almost perfect.
From a distance one can compare Pori to an enormous swimming pool, a pool that is just waiting to be bathed in. And there are many who do so, with clothes and without clothes.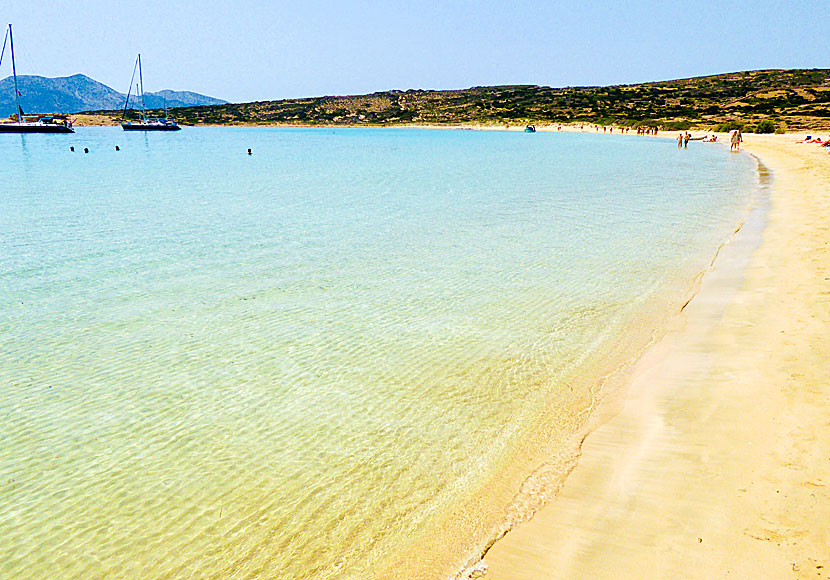 Pori beach in one direction.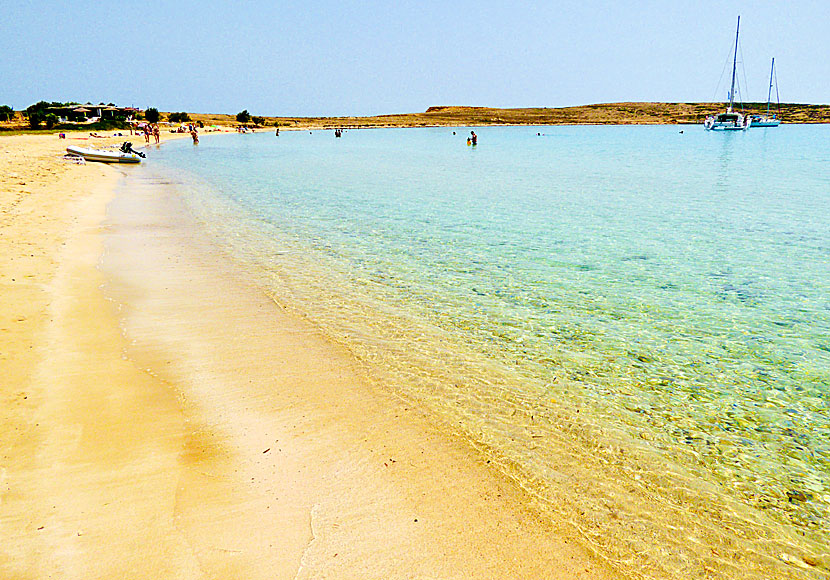 Pori beach in the other direction.