There is no historical temples, no archaeological excavations, no museums, no monasteries, there is nothing that even comes close to the word sight. There is nothing to miss and you can completely let go of "that-and-that-we-have-to-see-before-we-leave-from-here".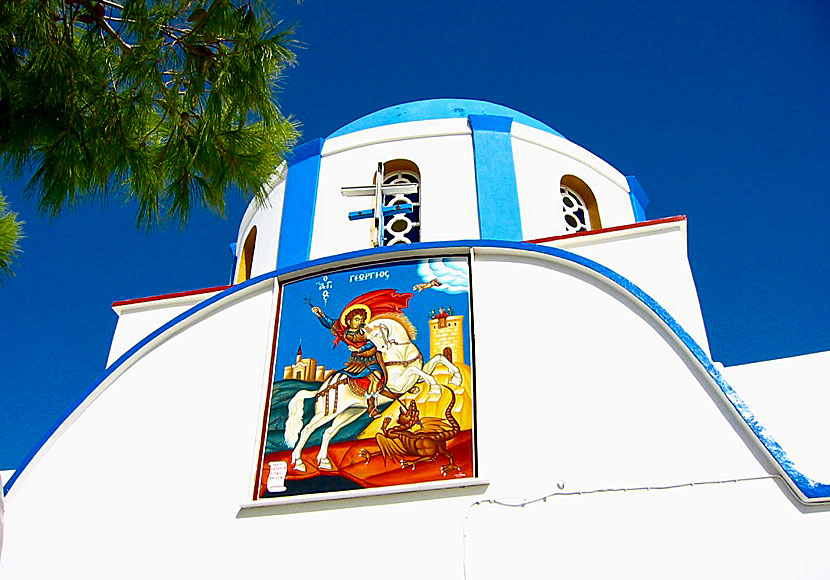 The church in Chora is quite worth seeing.
On Koufonissi you can relax, sleep late in the morning, go to the bakery and buy fresh bread, eat a long breakfast, sit back with a book, then you can start thinking about how the day should be handled. The only thing you need to ask yourself is: should I go to the beach or should I go to the beach? That an island have absolutely no sights is so unusual that it is a sight in itself.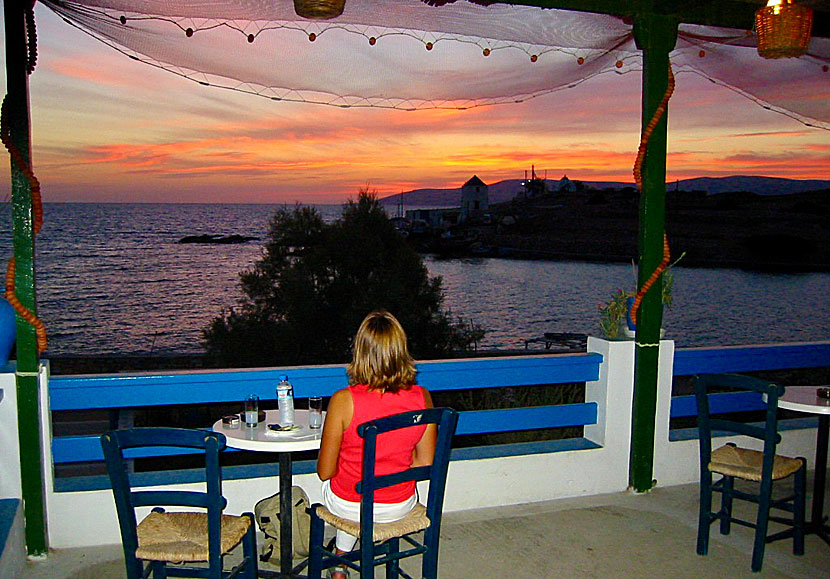 The sunset may well be considered as an attraction. This is from Marias Ouzeria in Chora.