A few kilometres from Chora lies Charakopou beach which is the first of the many fantastic beaches on the south and the east coast. If you say that you are going to Charakopou, it is hardly anyone that will know what you are talking about.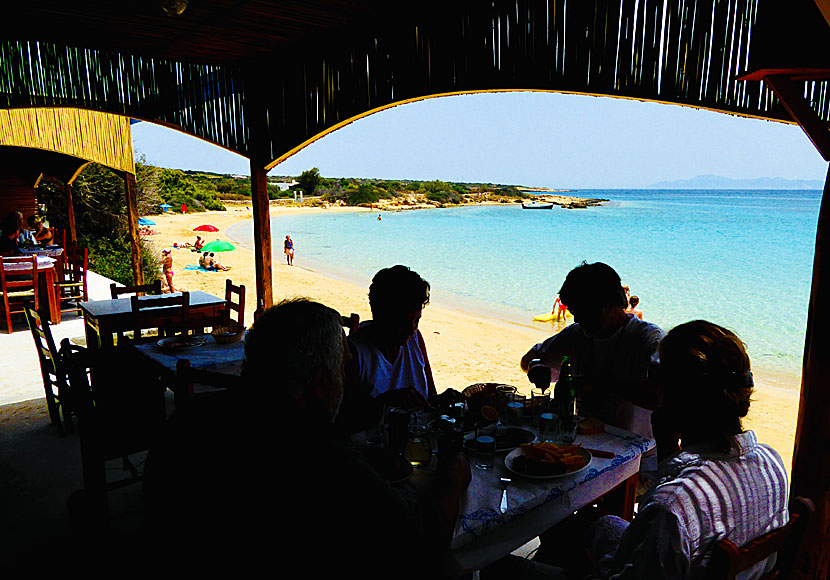 It is very close to the beach from Finikas Taverna.
Almost everyone calls the beach Finikas beach, and I do too. The name comes from Finikas Taverna which is located right on the beach. The taverna has always existed (or at least almost) and is something of an institution on Koufonissi.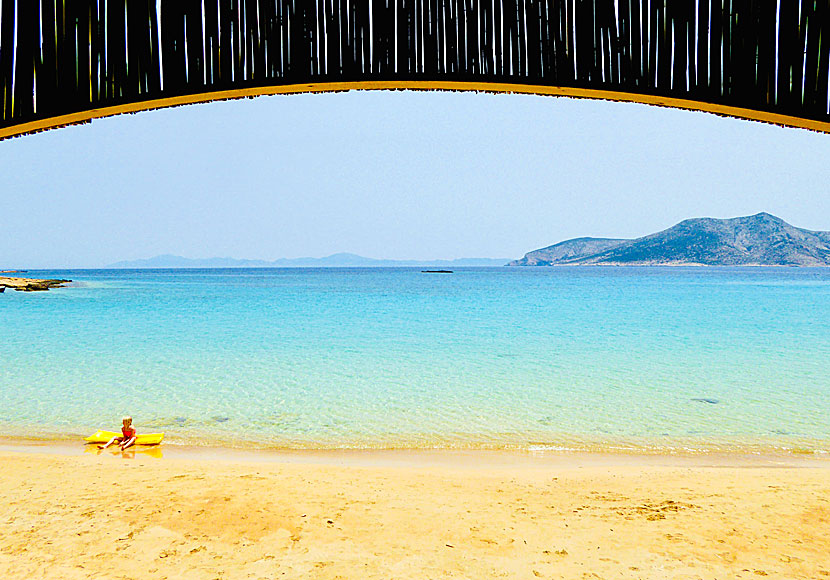 View from Taverna Finikas.
The taverna looks the same today as when I came to Koufonissi the first time, almost twenty years ago. Then, Finikas Taverna was the last water hole, today there are more tavernas along the coast.