Today, Loutraki is like all port villages, with several hotels, pensions and tavernas, a few shops and a pebble beach that does not belong to any of the better beaches of Skopelos. I recommend Taverna Flisvos to the far right: good food, nice owners and a great location right by the sea.
ACCOMMODATION IN LOUTRAKI
If you want to stay near Glossa and the church of Mamma-Mia, or if you want to be near to the port if you have to be in time for an early or late ferry, then Loutraki is perfect. If I were to choose accommodation in Loutraki then it would be Aegean Wave.
Book Aegean Wave »

Book other hotels in Loutraki here »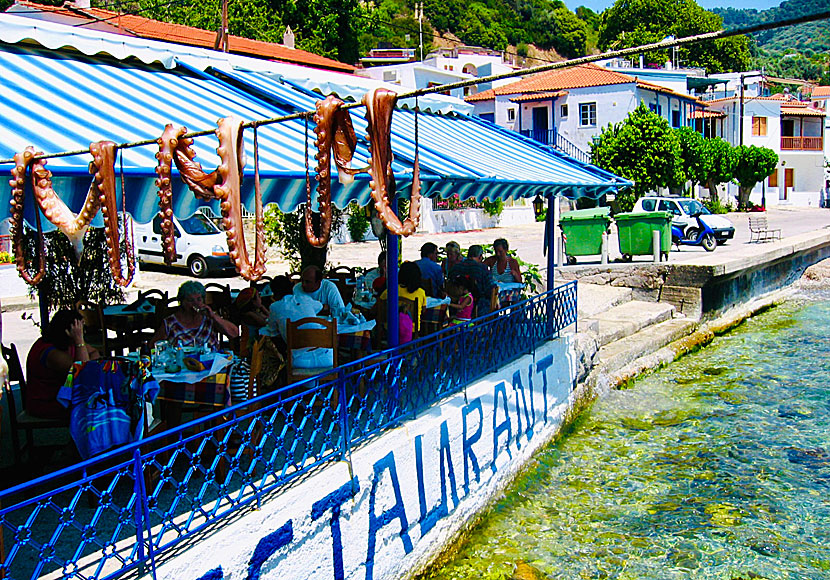 Taverna Flisvos in Loutraki.

If you go to Glossa I can recommend you to go down to Loutraki and eat lunch here!