When I come to new islands I always ask the locals what they think you should see and do. All tips of sights that are not so famous are welcome, preferably ones that are not mentioned in guidebooks. I received many tips on Skopelos, one of them was the former burial place of Sendoukia, which almost everyone said that we should not miss. Which of course we did not. But I still wonder if it was worth it.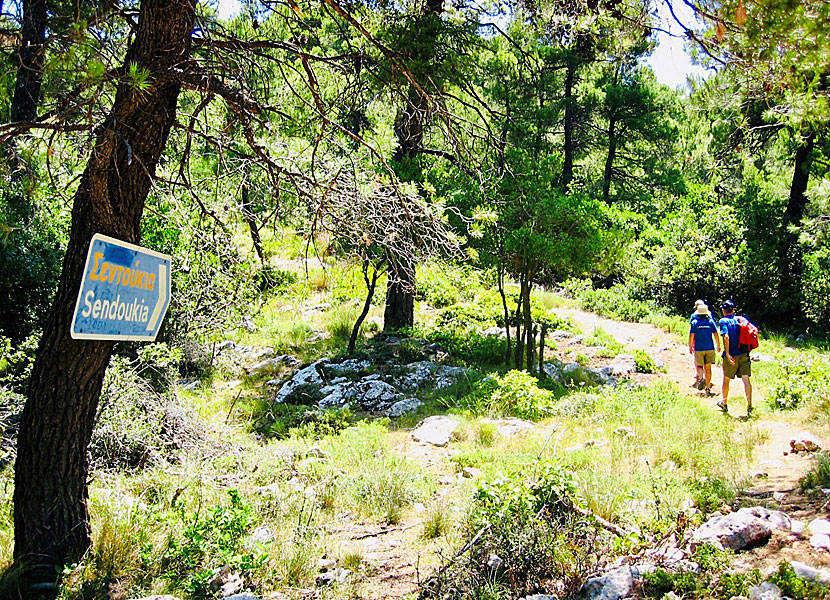 The walk to Sendoukia is simple and beautiful.
Sendoukia is the name of a burial place from the Roman period which is situated on a mountain plateau near the centre of the island. Three graves is all that remains, all opened and looted. The graves are rectangular and masterfully carved into the rock. The exactness is impressive and suspiciously alike machine-made. But it is not. No one knows whose graves it is, but considering the inaccessible location, they must have been very important people.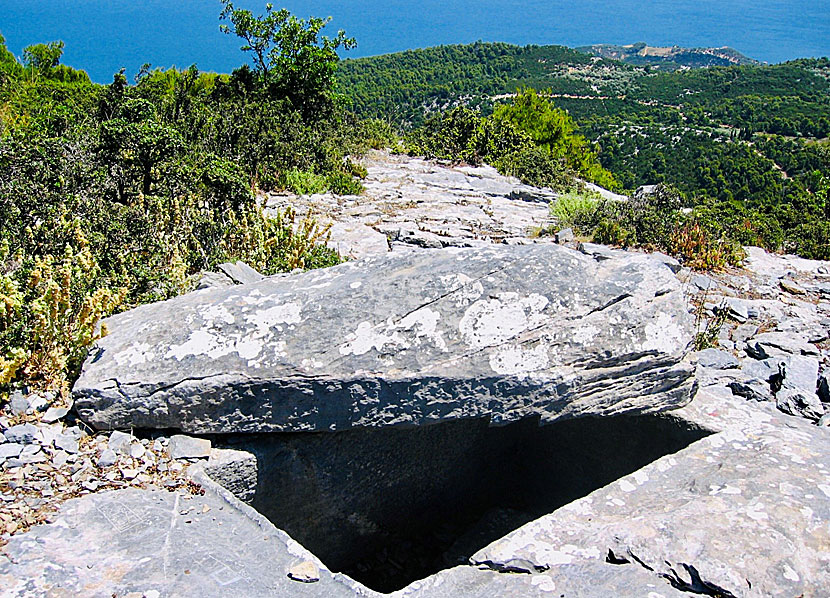 One of three Roman tombs in Sendoukia.