When I come to new islands I always ask the locals what they think you should see and do. All tips of sights that are not so famous are welcome, preferably ones that are not mentioned in guidebooks. I received many tips on Skopelos, one of them was the former burial place of Sendoukia, which almost everyone said that we should not miss. Which of course we did not. But I still wonder if it was worth it.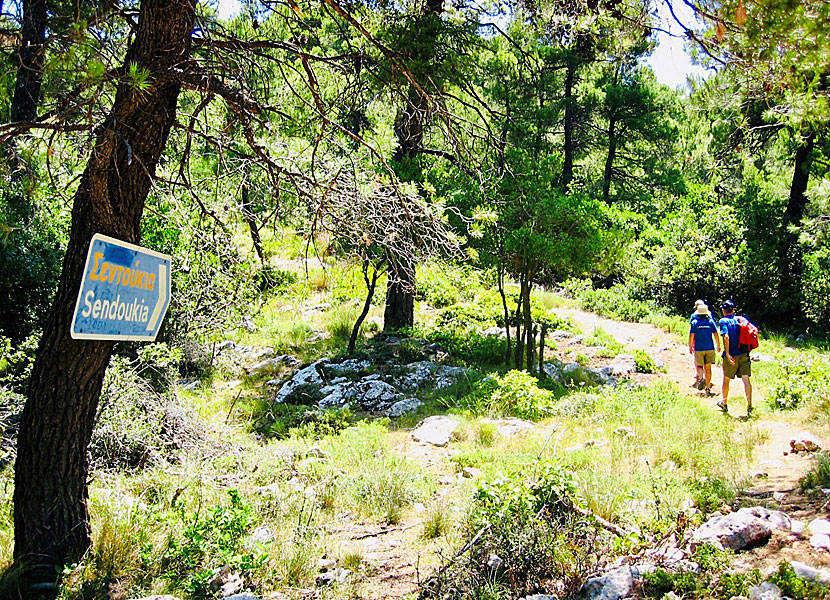 The hike to Sendoukia is easy and very beautiful.
Sendoukia is the name of a burial site from around 500 BC. Sendoukia is located on a plateau on Mount Delphi almost in the middle of Skopelos. Three graves is all that remains, all opened and looted. The graves,
or sarcophagi, are rectangular and masterfully carved into the rock. The exactness is impressive and suspiciously alike machine-made. But it is not. The largest grave is 2 meters long, 1 meter wide and 75 cm deep. It is therefore no problem to crawl into the grave to study closely.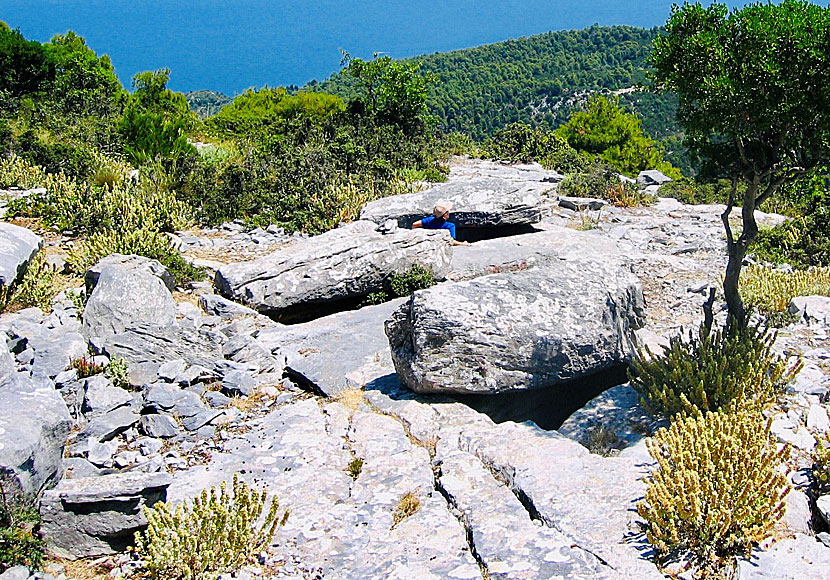 You can crawl into the graves if you're in that mood.
A fourth grave also exists, but it is only a few centimeters deep, so it was probably never completed. There is said to be a fifth tomb where there is supposed to be a valuable treasure. Whoever finds the fifth grave will – according to popular belief – become very rich. We did not find the fifth grave and are thus still poor.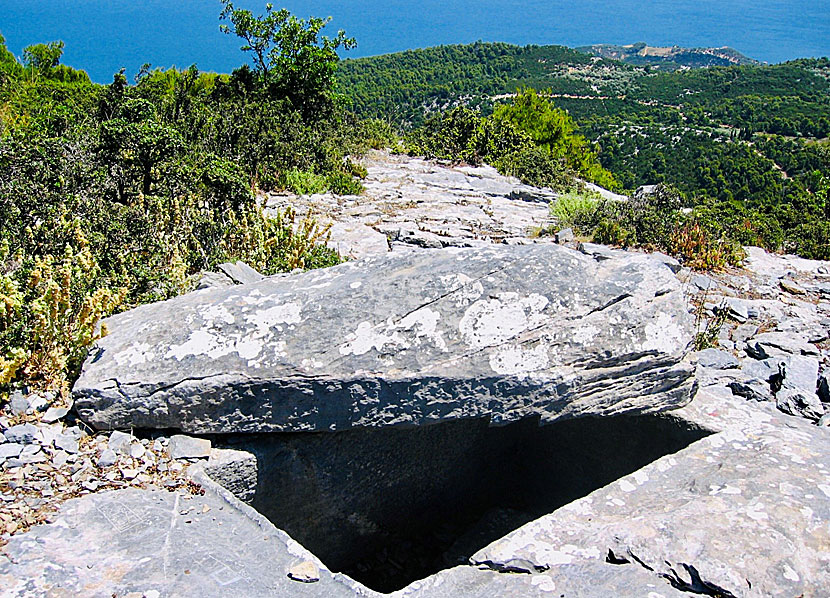 One of three sarcophagi in Sendoukia.