Perched on top of Kastro is one of the island's most cosy tavernas: Restaurant Anatoli. Here you can delight in good Greek food, live music, dancing and wonderful scenic views. The band consists of guys from the island who plays Rebetika music with sense and bravura.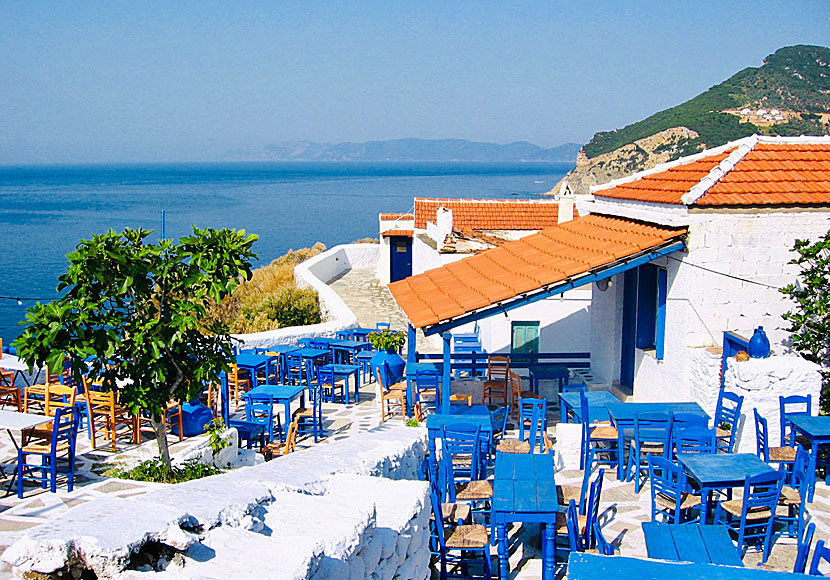 Restaurant Anatoli in Kastro.
Imagine sitting here after a good dinner sipping an ouzo or a cup of coffee, the sorrowful but beautiful music fills your heart, when you turn your eyes upwards you will see a pitch-black sky filled with stars, looking out over the sea you may see an enlightened ferry on the horizon, beneath you the houses in the town gleams like diamonds. One can hardly imagine a more beautiful and magical place than Kastro in the evening.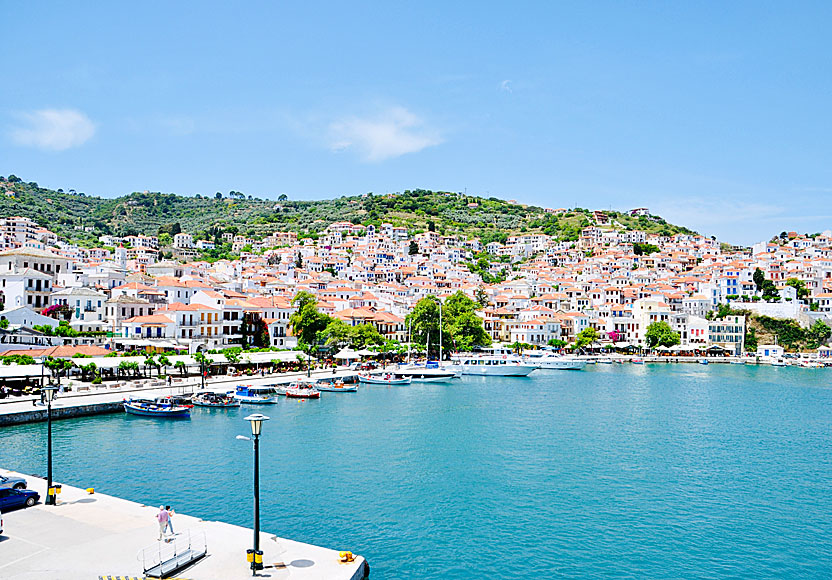 Part of the water front promenade in Skopelos town.
If you want hustle and bustle you have to make for the waterfront where you will find many tavernas, cafes, fast food places, banks, travel agencies, galleries and souvenir shops in a long row. The selection is huge, even if you stay for two weeks you will not have time to eat at all tavernas. In the evening the waterfront esplanade is closed for motor traffic, not even scooters are allowed. Strolling villagers and tourists take over instead. The tavernas are slowly filled with expectant guests.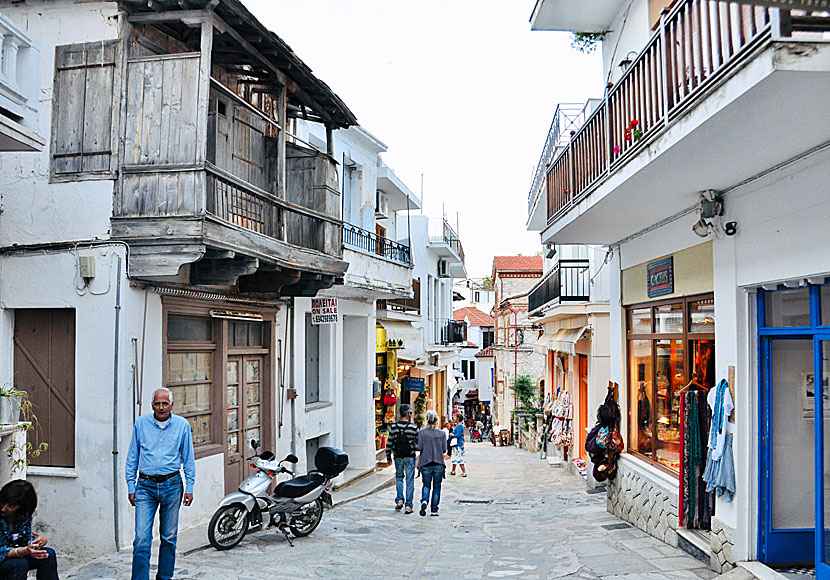 One of many car-free streets in Skopelos town.