Stafilos is easily reached by private vehicle or by bus from Skopelos Town, it is only 5 kilometres. Steps leads down to the beach from the parking area. The only taverna nearby is the fish taverna of Stafilos Restaurant by the parking area. It serves excellent food, and you can enjoy an incredibly beautiful view out over the sea.
ACCOMMODATION IN STAFILOS
I have not stayed overnight in Stafilos, but if I want to seek peace and quiet, and to be close to a beach, and a fantastic restaurant, I would have chosen to stay at Mando Beachfront, which seems to be a very good hotel.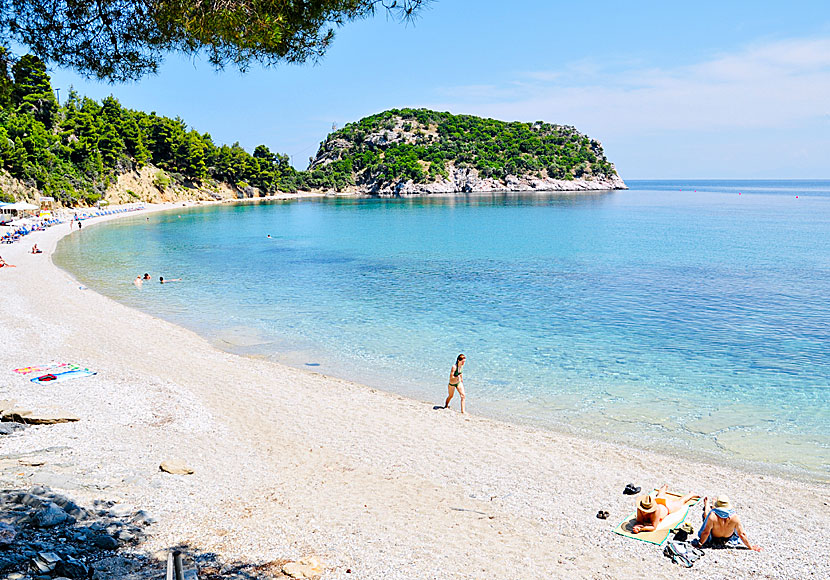 Stafilos beach in the other direction.
At the far end of the picture the path to Velanio beach starts.