Velanio is another one of my favourite beaches on Skopelos. The beach is located next to Stafilos beach. From the far end of Stafilos, a footpath starts leading to Velanio beach. It will only take a few minutes to get there.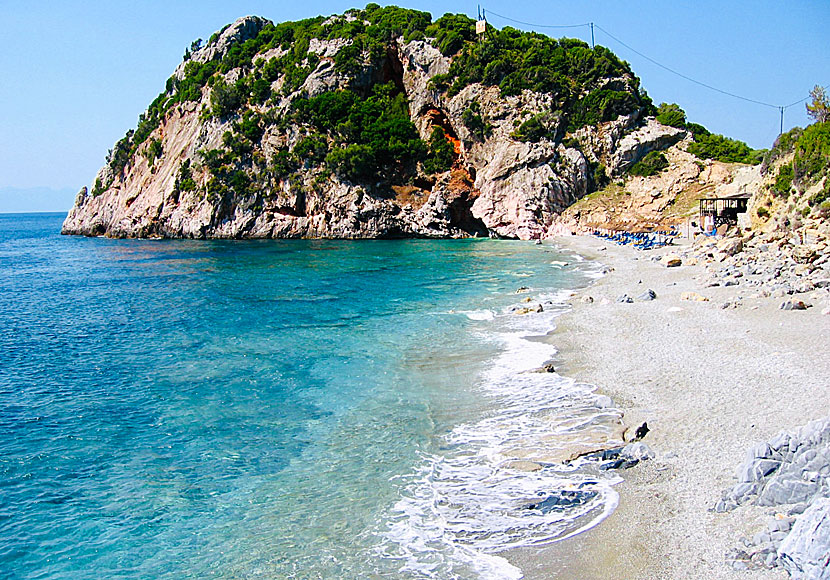 Velanio beach in one direction.
The beach lies extremely beautiful and actually consists of two beaches: one beach where you wear swimsuits, and one beach where you do not wear swimsuits. First you come to the dressed part, the beach is both wider and better than the one at Stafilos. Stones in the water makes it difficult to get into the water in some places. The water is delightful and perfect if you like to swim with snorkel and masks.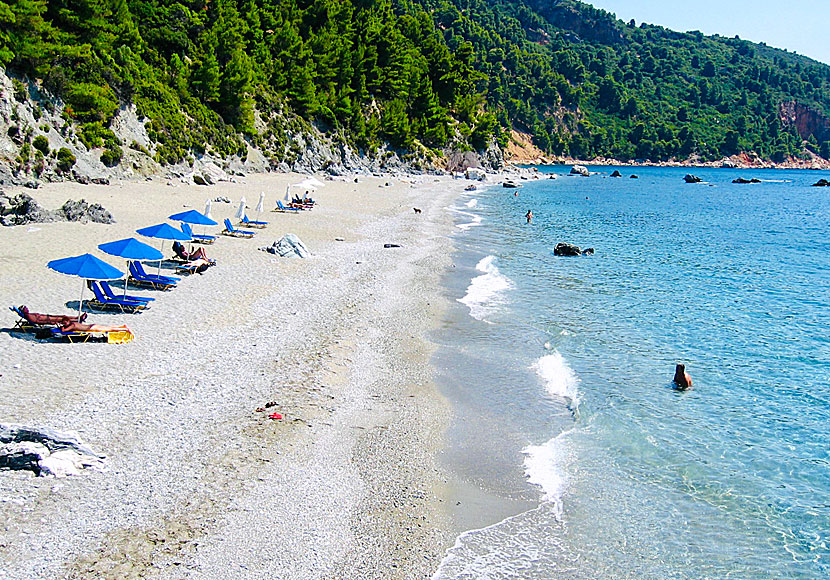 The nudist part of Velanio beach.