The monasteries are generally open from 08:00-13:00 and 17:00-20:00. Remember that you must be properly dressed when visiting a Greek monastery: arms and legs must be covered.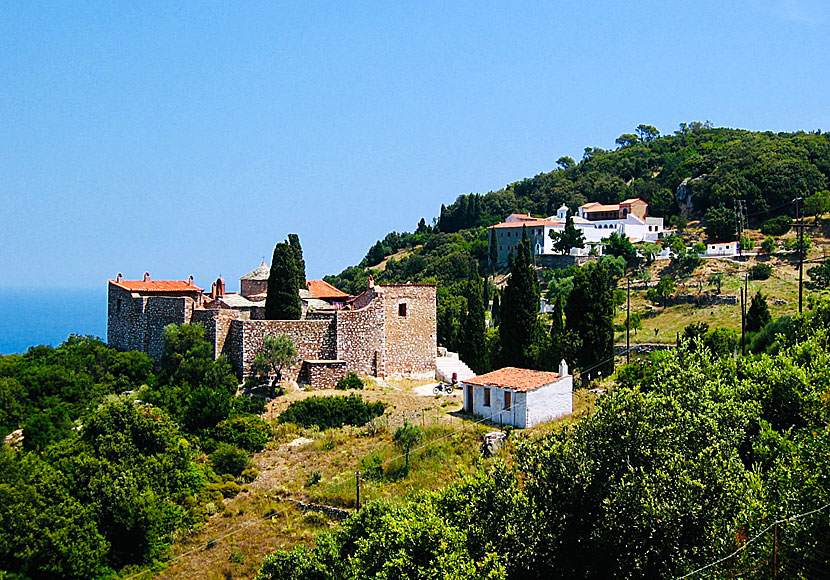 Timios Prodromos Monastery is located above Agia Varvara.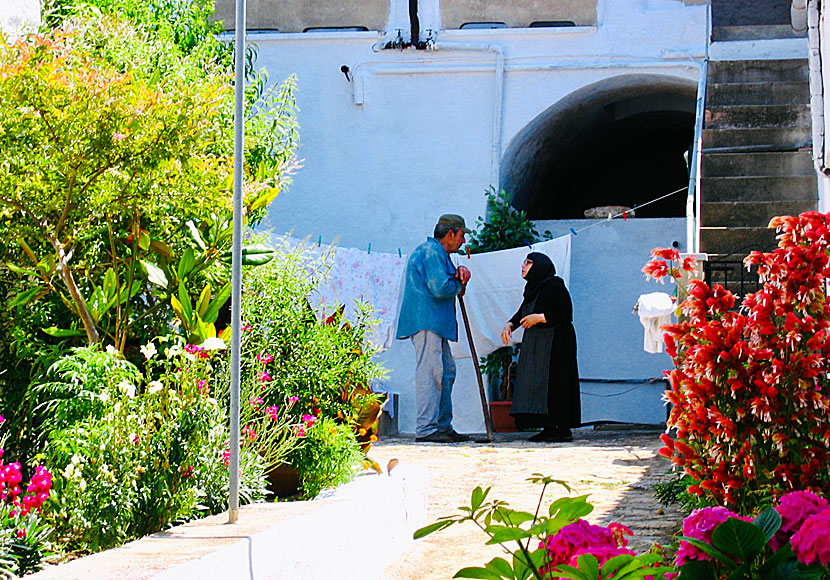 The courtyard of the nunnery Timios Prodromos Monastery.
Even if you are not normally interested in monasteries, I think you should go here, for if you do not fall head over heels for the beautiful buildings, you will surely do so for the beautiful scenery, and the stunning views of Skopelos Town.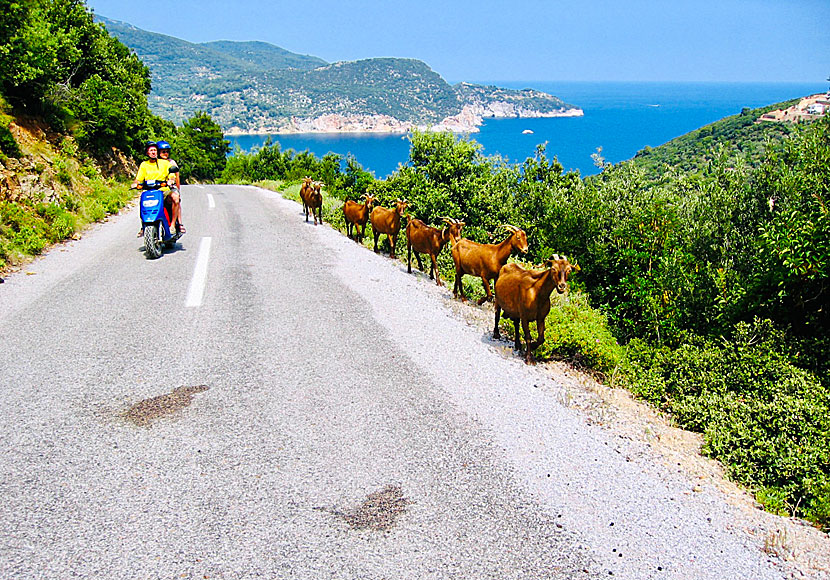 The beautiful monastery road above Skopelos town.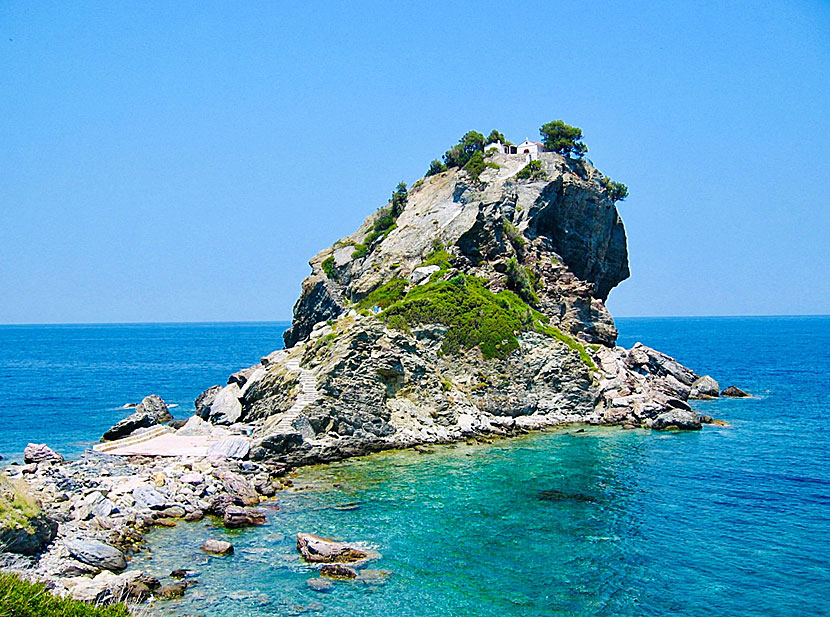 Skopelos most famous church, is of course The Mamma Mia Church.