If you are looking for a beach where you most likely will be entirely by yourself, then Skafi beach is a good choice. There are few who even know about the beach and even fewer who take pains to get here. The two-piece beach is covered with pebbles mixed with gravel. The beach is exposed to northerly winds and can sometimes be littered.
You walk to Skafi in about 45 minutes from Megalo Chorio. The path begins north of Megalo Chorio. At first, you walk along a dirt road (signs are a bit ahead), the road gets narrower after a while, finally the only thing that is left is the track that the goats are using. It is possible to drive a scooter or a car a short distance along the dirt road if you do not want to walk the whole way. There is no taverna or shade on the beach.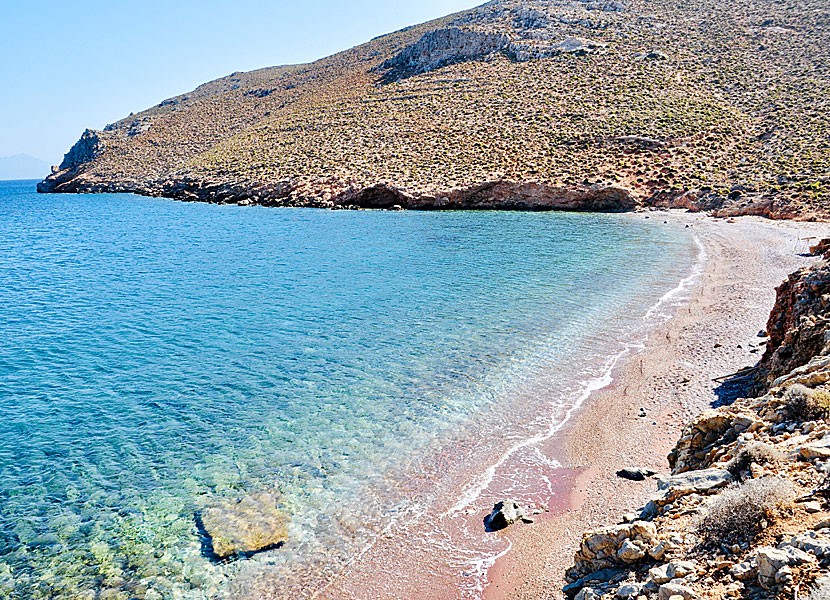 Right part of the beach in Skafi.