I can not exactly put my finger on what it is, but Arki makes me feel melancholy, I get downhearted when I get here. Of course there are those who feels the opposite. On the ferry to Lipsi, I once met a guy who was on his way to Arki and he should stay there for three weeks. So there is something on Arki, but unfortunately, I have not found it.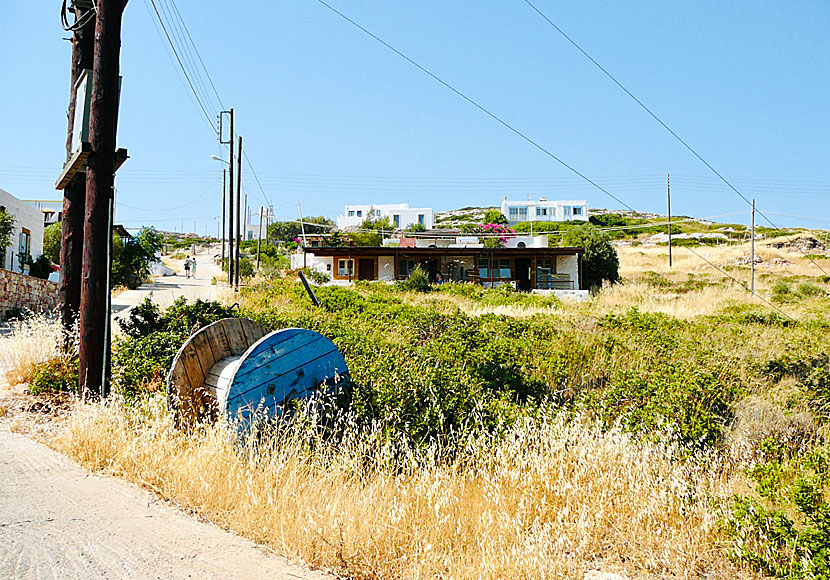 One of the few roads on Arki. This goes to Limnaria beach.
TRAVEL TO ARKI
The easiest way is to go by air to Samos and continue the journey with Nisos Kalymnos that sails for Arki every other day all year round. Or go by excursion boat from Lipsi or Leros. If you take the excursion boat, you can also see Arki's neighboring island Marathi. Dodekanisos Seaways operates Arki a few days a week during the summer, and so do Leros Sea Ways.
Book ferry tickets online here »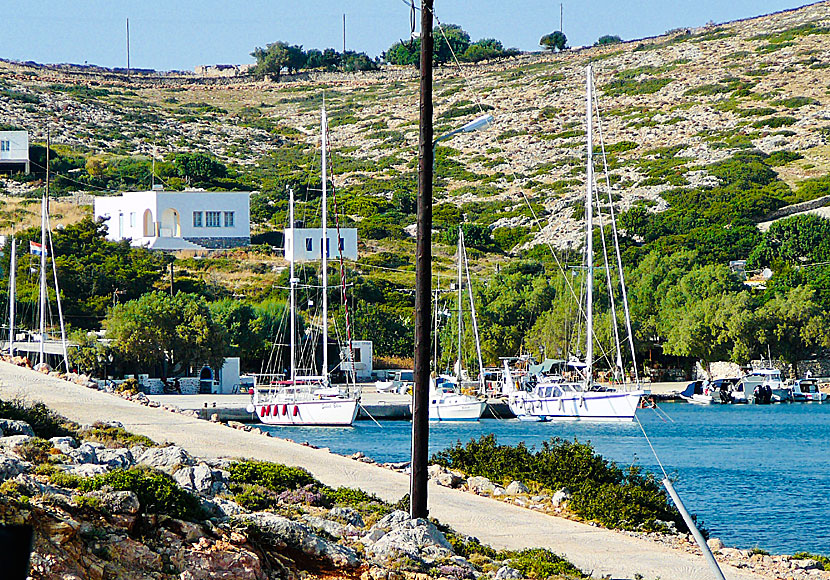 The small port and marina on Arki.
GETTING AROUND ON ARKI
The only way to get around is on foot.
VILLAGES ON ARKI
There is only one village and it is perhaps not so surprising when you consider that only 50 people live on the island. Here are two tavernas, Trypas Taverna and Nikolas Taverna, one kiosk, one minimarket and a dozen houses randomly placed in a slope. After a few minutes, you have seen the whole show. In other words, it is nothing for those who like to stroll around in alleys and to go out shopping.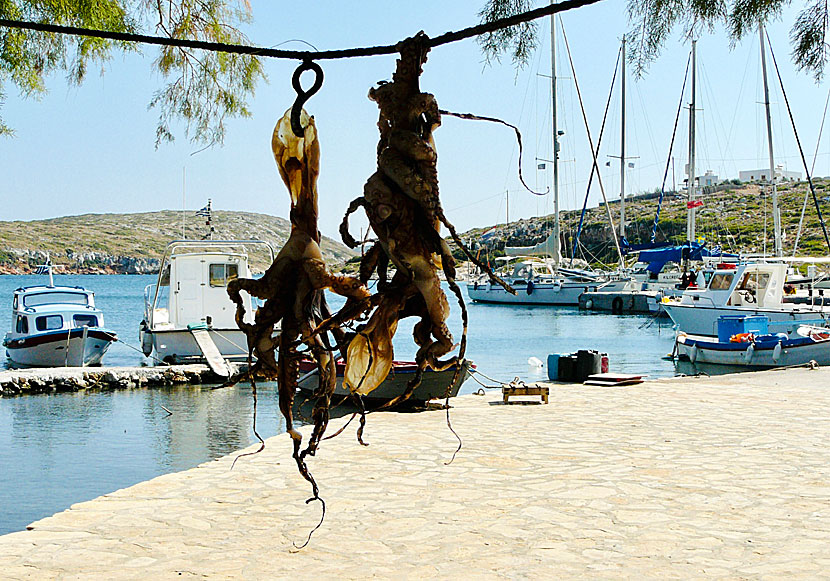 If you like fresh fish and other good things from the sea, you will like Arki.
It is at the tavernas you spend much of your time on Arki. Here you eat your breakfast and your lunch, and it is also here you will spend the evenings. There is really nothing else to do. But what does it matter. If you go to Arki, it is unlikely that you want to paint the town red. To Arki you go to read books and to recover from the hectic everyday life at home.