Marathi lies between Lipsi and Arki in the northern Dodecanese islands. If you are looking for a Greek island where you can play Robinson Crusoe, you do not need to look any longer, Marathi is exactly what you have been looking for. Certainly the island is inhabited, but here lives so few people so the island is perceived as uninhabited. Marathi is so small by area that it is hardly possible to measure and it is also Greece's least inhabited island, here lives a dozen people during the summer months, during the winter months the population is reduced to three people. Wonder what they do all day?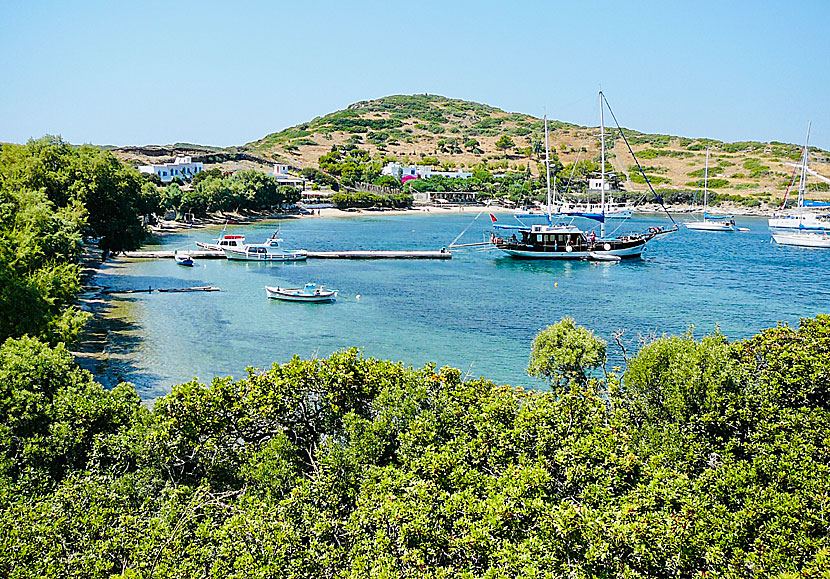 Almost whole Marathi on the same picture.
There is not much to do, not even during high season. In other words, Marathi is an ideal island for those who want to do nothing and for those who wish to escape today's busy consumer society. Marathi is a paradise for people suffering from burnout and should be prescribed on prescription by the doctor.
Here are three tavernas, three pensions, two jetties, one cemetery, one tiny church, a few goats and a pretty nice sandy beach. There are no shops, no cars, no scooters, no villages and no roads. Although the island is so small, it is still some tourists who travels here, but most of them only stay a few hours to eat lunch and to take a swim at the small beach. Tourists who stay overnight are easily counted.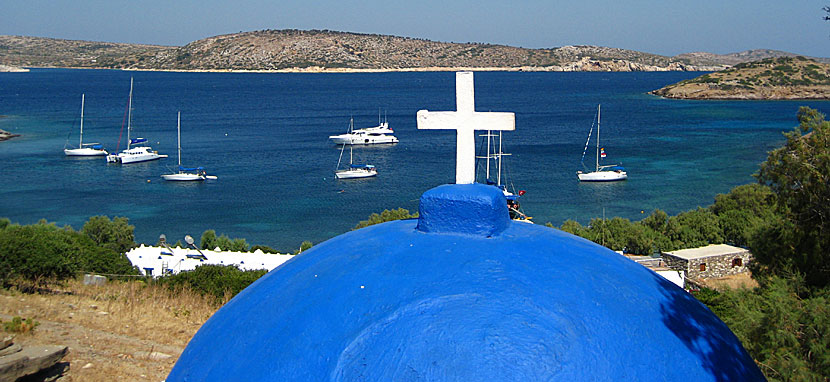 The only church on Marathi.
I hardly need to mention that you should pack a big pile of books in your backpack if you are going to stay overnight on Marathi. A more perfect "sit-and-read-books-in-the-shadow-island" is hard to find. Here are five suggestions for books to read on Marathi:
- Life of Pi by Yann Martel.
- Expedition L by Erlend Loe.
- Lord of the Flies by William Golding.
- Robinson Crusoe by Daniel Defoe.
- And then there where none by Agatha Christie.