Kastellorizo, or Megisti, is located east of Rhodes and belongs to the Dodecanese islands. It's a very small island, both the surface and the number of residents, here lives about 490 people, the surface is only 11 km2 and the highest peak - Vigla - measuring 273 meters above sea level.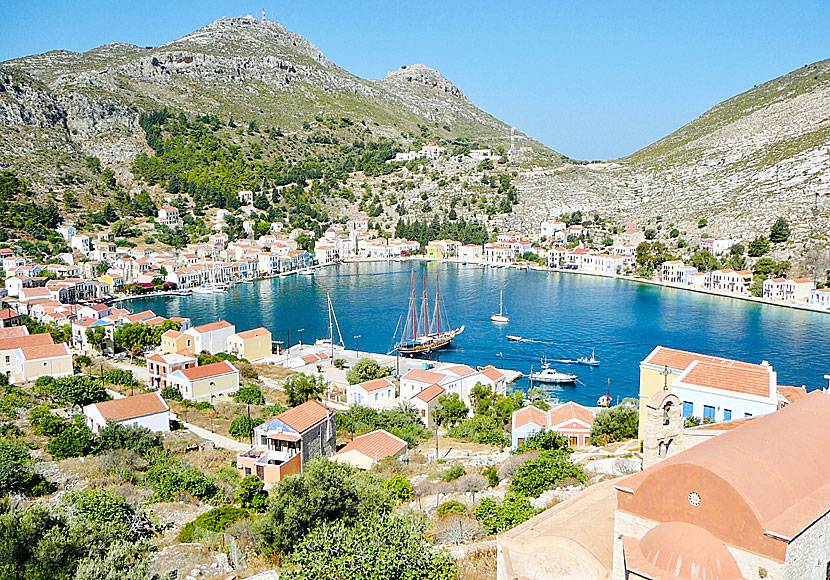 Megisti in Kastellorizo.
The island's location is unique in the Greek islands. Kastellorizo is located 118 km east of Rhodes and 2.5 kilometres from Kaz in Turkey. Further east than this, one can not get in Greece.
Is it not strange that an island can be as far away, and so close to another country, and still belong to Greece. Kastellorizo is on the whole a strange island, and it depends on the location. Unfortunately, the isolated location, or rather its strategic location, has resulted in one or another tragedy.
The history of Kastellorizo is cruel, bloody and tragic. We do not need to go far back in time. The Italians took over the island in the 1920s. Then, many inhabitants chose to emigrate, most fled to Australia. The last (we hope) disaster occurred during World War II when the island was bombed by both the Italians and the Allies. During one of bombing attacks a fuel depot bursted into flames. The fire spread quickly and destroyed more than half of the houses on the island. Those who had not already fled before did so now.
As refugees, they were not welcome either in Turkey, Cyprus or in what was then Palestine, despite persistent attempts. Finally they found a refuge in Egypt. Once the war was over, most of the islanders returned home. They were faced with a village laid in ruins. Then, most chose to emigrate to Australia.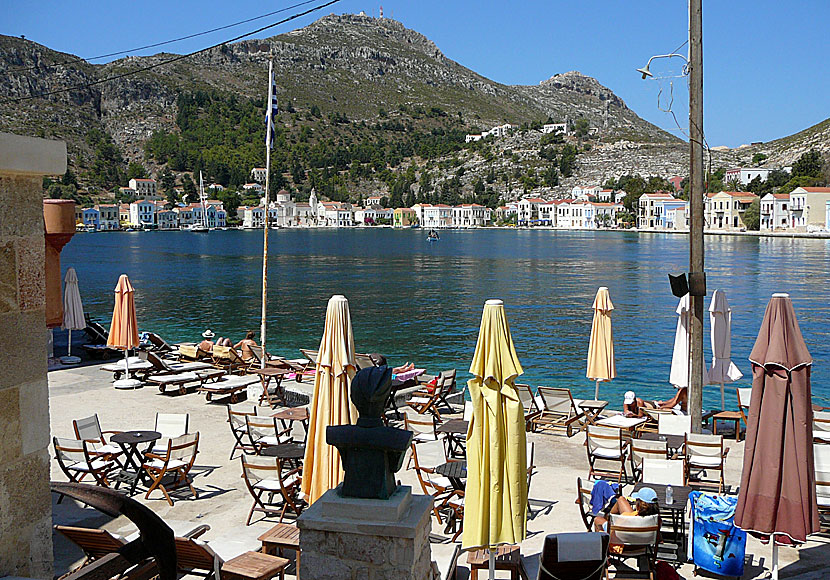 Kastellorizo is today a quiet and tranquil paradise.
In the beginning of the 20th century Kastellorizo had a population of about 10,000 people, after the war there were only a few hundred that stayed. Today, Kastellorizo only has 490 inhabitants. In Australia, it is said to live more than 30,000 people that have connections to Kastelorizo. They are called "Kazzies".
On July 19 every year, it is a big party in Megisti. This is not an ordinary party, it is the craziest and funniest party we have experienced in Greece.
Do you like Italian movies? I can recommend the film Mediterraneo, which takes place on Kastelorizo.