Ano Viannos is located in southern Crete about 55 kilometres south of Heraklion, and about 24 kilometres west of Mirtos. It is a worn village built amphitheatrically with a very beautiful location. Ano Viannos is one of many villages in Crete that seems to have come to a standstill. Please make a break and go for a stroll in the village, some of the side alleys looks like backlots from the 1950s. There are several cafes and tavernas.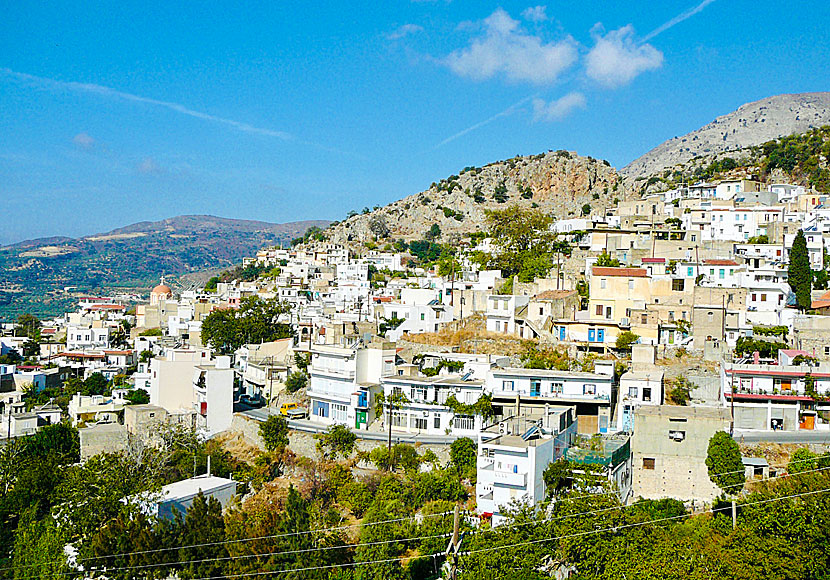 The village has a tragic recent history, and as often it is about World War II. Greek partisans had killed a large number of German soldiers in an ambush on September 12, 1943. Two days later, the Nazis returned, this time with a much larger force. About 500 people were massacred in Ano Viannos and in the surrounding villages as a reprisal for the killed German soldiers. Around twenty villages were destroyed, and in addition to all those murdered, many were injured, raped or taken hostage.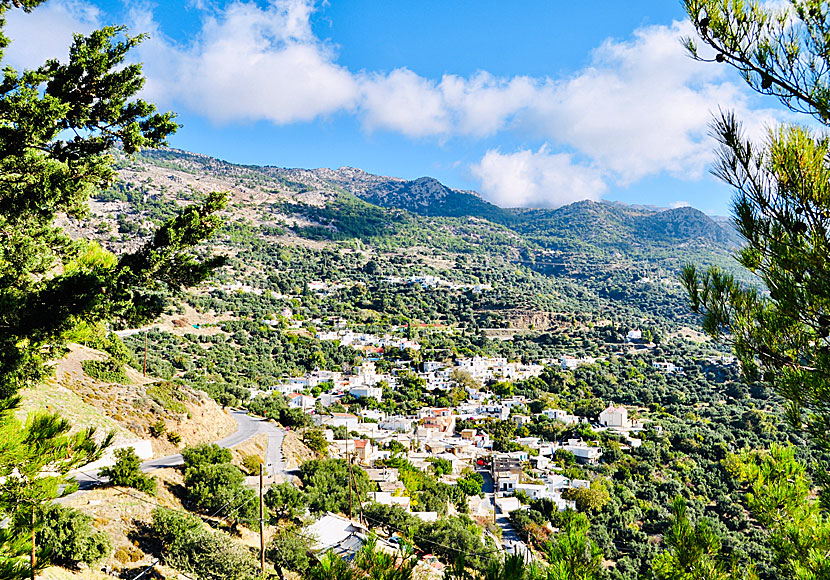 Amiras. The picture is taken from the memorial below.