The incident is called The Holocaust of Viannos and it went on for three days. Unfortunately, this horrible massacre is not particularly known in the surrounding world. In Amiras, about five kilometres east of Ano Viannos, stands a memorial dedicated to all who died during the massacre.
It is the most beautiful war memorial that I have ever seen, and the saddest. You really get something to think about when you look at these strange statues full with names of all who were murdered.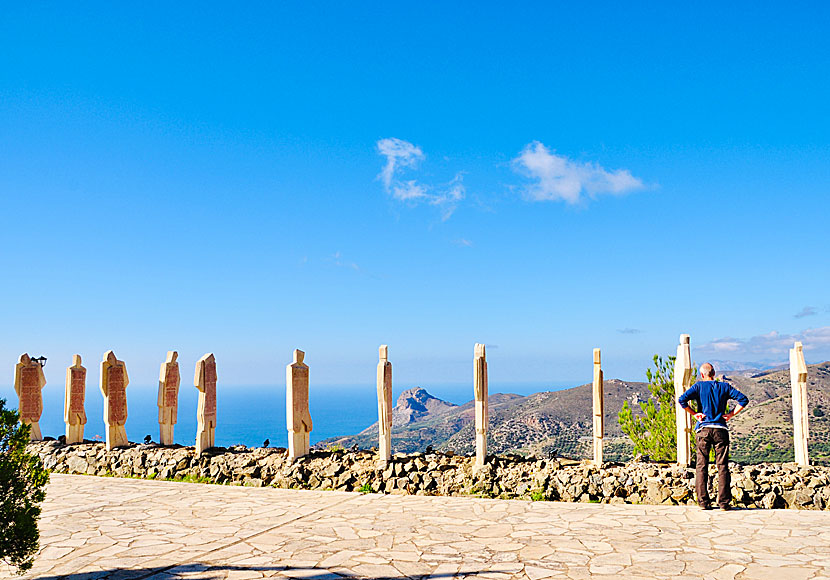 The memorial of "The Holocaust of Viannos" in Amiras.
When I see memorials like this, I usually think of a quotation that can be read at the German war cemetery at Maleme west of Chania.
It runs as follows: Do not believe you have millions of enemies. Your only enemy is called - War!
More pictures from The Holocaust of Viannos are available here »