The best beach in this area is called Ditikos about two kilometres west of Lendas, on the other side of the headland. The beach has several names: Dytikos, Dyskos, Diskos. On the way to the beach, if you come from Lendas, you pass the remains of a Temple of Asclepius where excavation works is still going on.
Ditikos beach is much better than the one in Lendas. The finest part is the one closest to the headland. Also here are Rooms for rent and some tavernas where you can eat.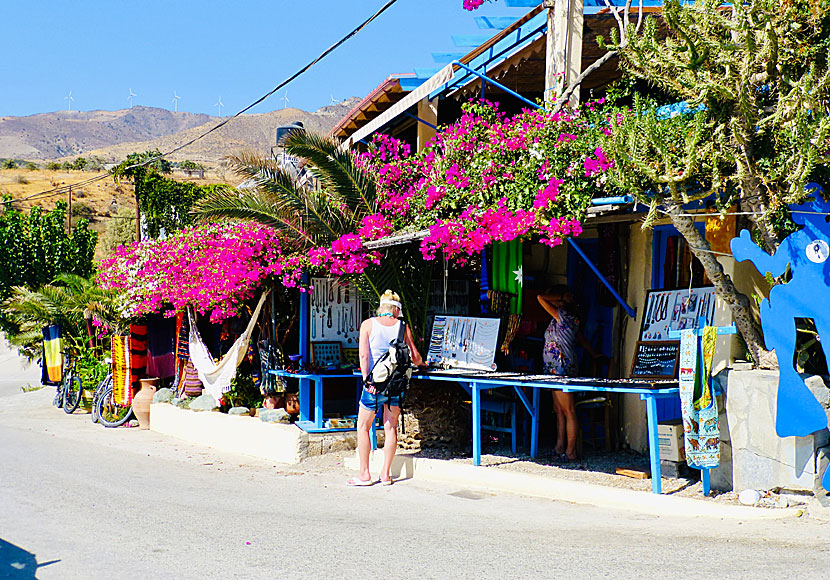 A shop inspired by the hippie culture above the beach in Ditikos.
Is it somewhere that it is noticeable that Lendas once was a hippie resort, this is the place. You sort of get an insight into that time. Here is a shop selling things that hippies liked, wild camping still occur and nudism is quite common.
It is possible to drive the coastal road from Lendas to Kali Limenes, but the road is in bad condition so we have not done it. I know people who have driven the distance, and they will not do it again. There is a beach in Kali Limenes. Kali Limenes is unfortunately a major bunkering station for oil tankers and it's not so funny to see.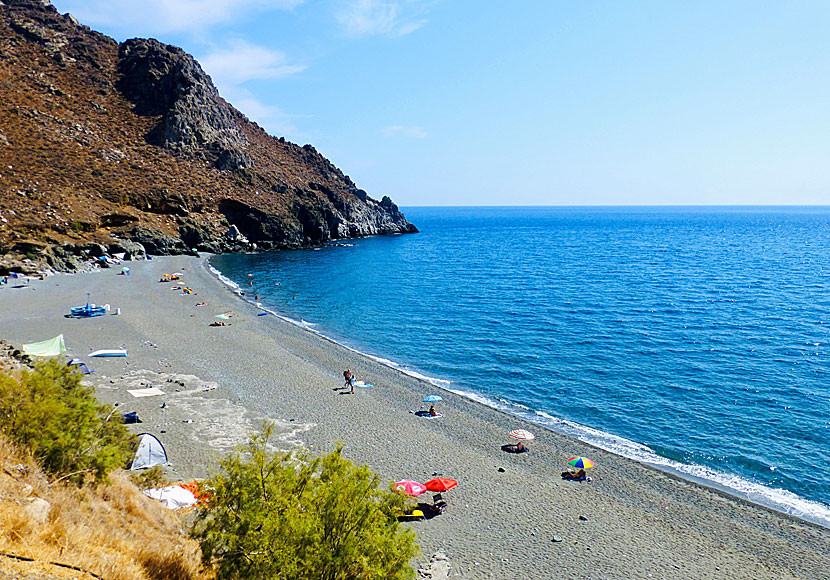 Ditikos beach west of Lendas. Read about Lendas here »