The beach is quite okay and it is lined with tavernas and pensions with great location. Sitting down at one of the beachside tavernas and looking out over the sea is really worth the long journey here. Here you will find several nice tavernas serving great homemade Cretan food. One of the better tavernas at the beach is El Greco. Here I have eaten one of the best Fasolakia I have ever eaten.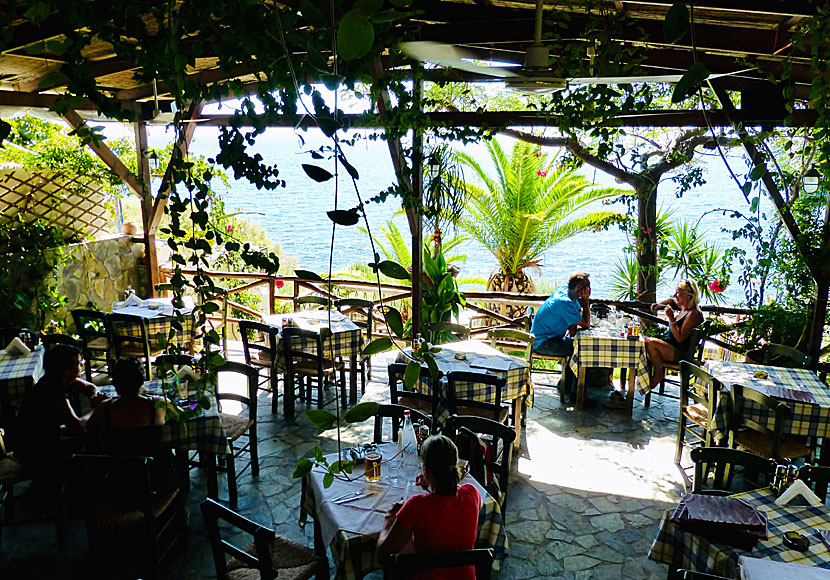 At Taverna El Greco in Lendas you eat excellent food.
If you are fond of low-key tourist resorts where peace and quiet is the main brand, you will love Lendas. All facilities except ATM are found. If you want to stay for a long time, you have to bring enough money, it is not common to be able to pay by credit card.
Svenska Kulturcentret Lendas Kreta is a non-profit association that organizes a variety of courses in Lendas during the summer months. The Cultural Centre offers courses in everything between heaven and earth, including yoga, choir singing, watercolour painting, photograph and theatre.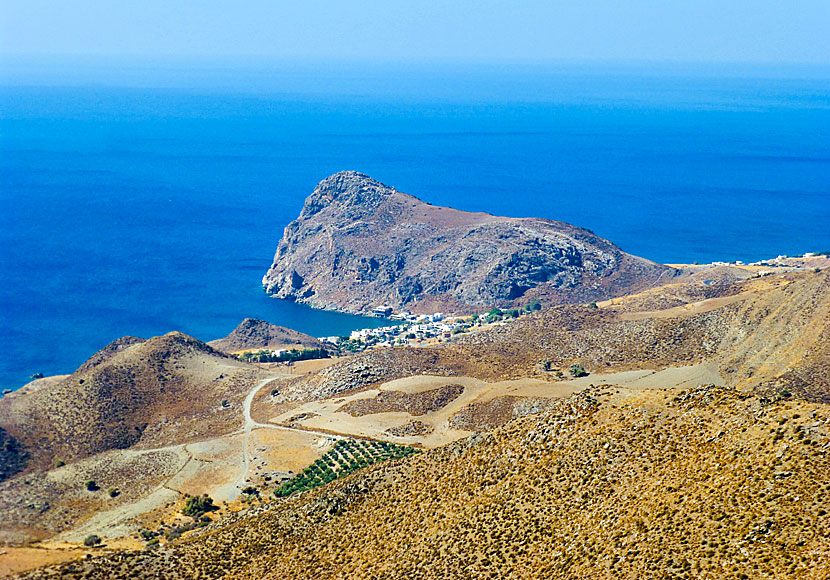 View of Lendas.
Lentas is located at the end of the road and the landscape is extremely barren. From my favorite village Zaros, it is about 35 kilometers to Lendas.To the right in the picture you see the tiny village of Ditikos peep out, there lies a beach that is better than the one in Lendas. Ditikos beach is located 2 kilometres west of Lendas.

Read about Ditikos beach here »
ACCOMMODATION IN LENDAS
The range of accommodation is not huge, so advance booking is recommended. Below are tips on two good pensions.
Book other hotels in Lendas here »