If you are staying in Agios Nikolaos or in Kritsa in eastern Crete, I can recommend a trip up to the Katharo plateau. You are offered beautiful views, wild landscapes, beautiful flowers, many birds of prey and a good lunch.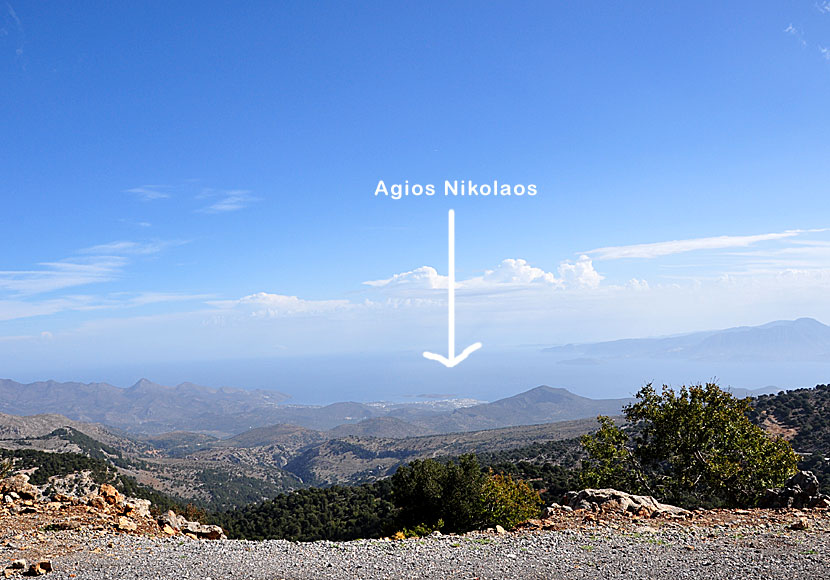 The road to the Katharo plateau offers many gorgeous views. You see all the way down to Agios Nikolaos.
The Katharo plateau is located about 16 kilometres above Kritsa and the road to the plateau leads through a beautiful and exciting landscape. The Katharo plateau sits at an altitude of 1,100 metres, accordingly 250 metres higher than the plateau of Lasithi.
That's not the only thing that differs the plateaus from each other. The Katharo plateau is almost undeveloped and it is more wild than beautiful. Here are more goats and sheep than humans. There are not as many plantations as in the Lasithi plateau. Katharo plateau is more like the Wild West.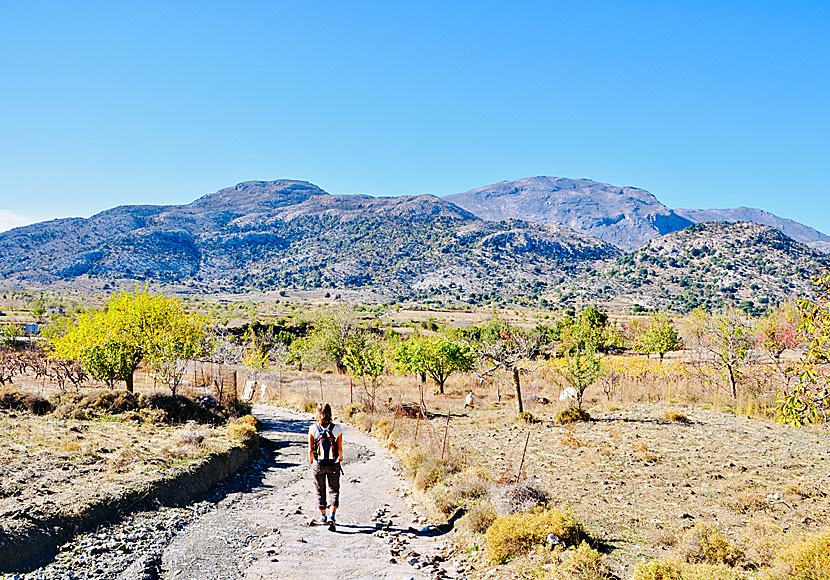 Hiking in the Katharo plateau.
If you are interested in birds, you have a good chance of seeing Griffon vulture and Golden eagle. If you are lucky you may also see Bearded vulture, also called Lammergeier. There are only around 500 couples of Lammergeier in Europe, about twenty of them are found in Crete, and some of these are usually seen here at the Katharo plateau.