When we came up to the Lasithi Plateau for the first time, we first got lost. We had intended to stay in the village of Agios Georgios, but when we got there we regretted it and drove to Tzermiado which we liked better. Tzermiado looked rough at first, but felt better after a while.. We have never seen so much simple Greek everyday life in such a short time. Old men and women everywhere. I could have photographed as much as I wanted, if only I had dared.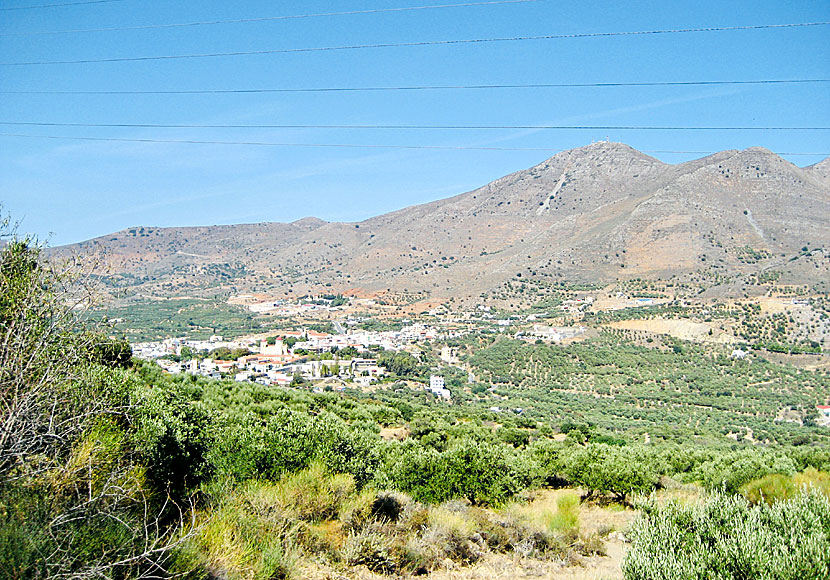 Agios Georgios is one of the larger villages on the Lasithi Plateau.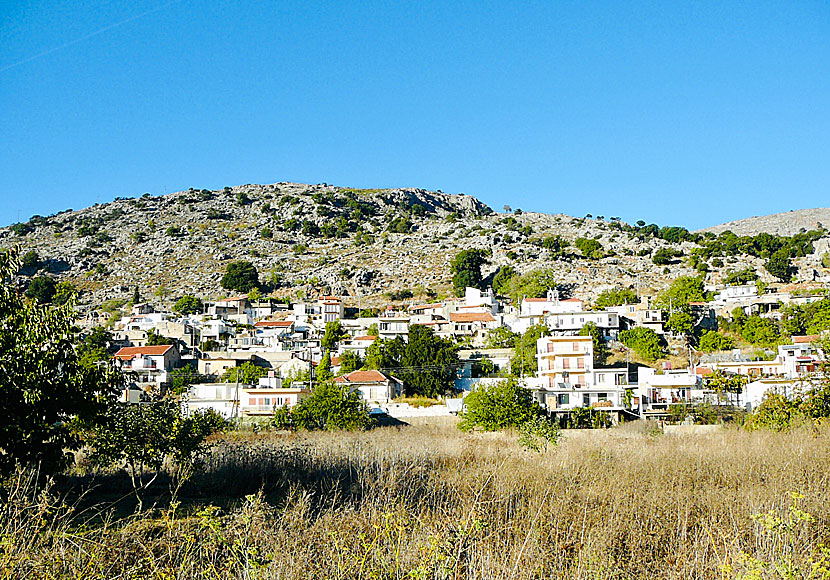 Tzermiado is my favorite village on the Lasithi Plateau.
The entire plateau, which lies at an altitude of approximately 840 meters and has an area of approximately 25 km2, is surrounded by mountains, and it is this setting that makes the landscape so spectacular. Almost the entire plateau is covered in crops, mainly potatoes, vegetables, fruit and almonds.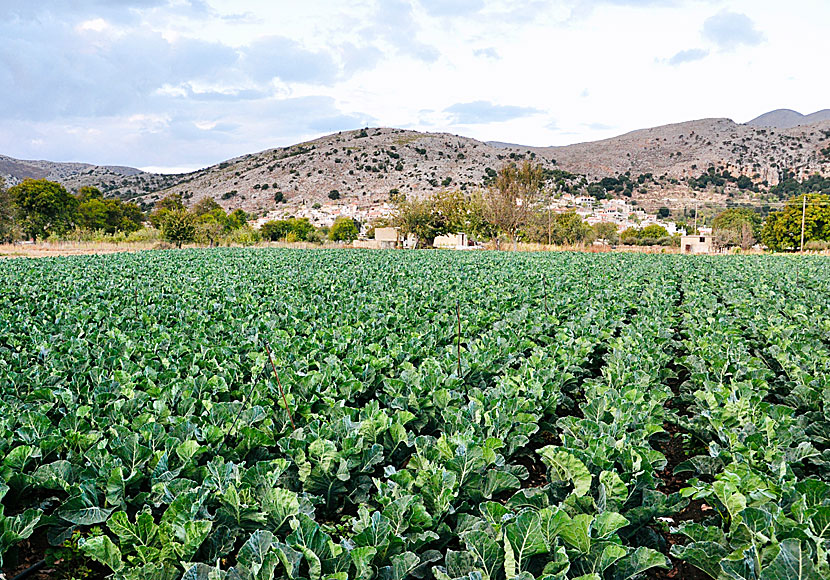 Cultivations on the Lasithi Plateau. The village of Tzermiado in the background.
What a difference there is in the vegetables that grow here compared to those that grow back home. For a vegetarian, it must be like coming to the Garden of Eden. Even for those who eat meat, Lasithi is a paradise. Broccoli are as big as basketballs and you want nothing more than to sink your teeth into them.