The best restaurant in Tzermiado is called Kronio and is run by Vassilis and his French wife Christine. Better food and service than at Kronio can hardly be found in Crete. It's also cheap. The restaurant is centrally located in the middle of the village. Do not miss!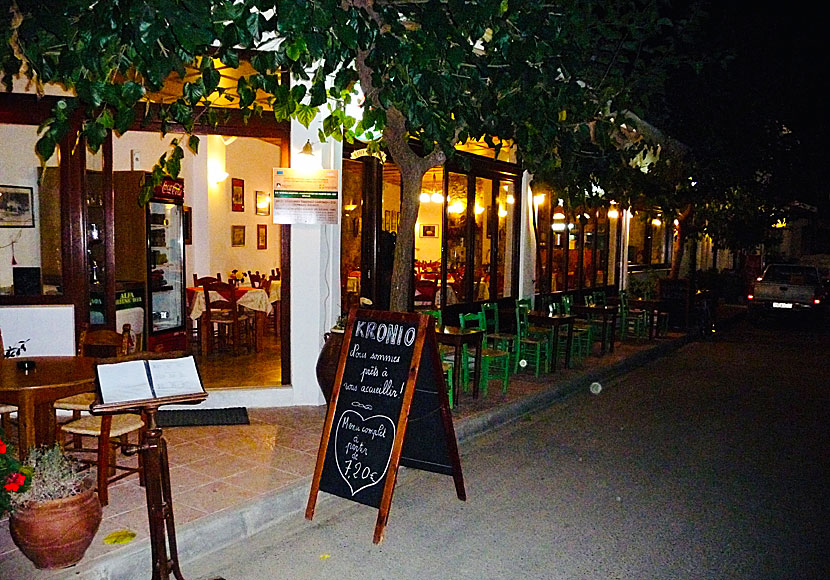 The very good restaurant Kronio in Tzermiado.
Restaurant Kourites is also good. There is a pension in the same building as the restaurant. At Taverna Kourites you can have breakfast, lunch and dinner. We had dinner here once when it was really cold outside. We arrived at the taverna frozen and sat down at a table. When the owners saw that we were freezing, they lit a fire and told us to sit in front of it. After a minute or so they came back with a glass of red wine each.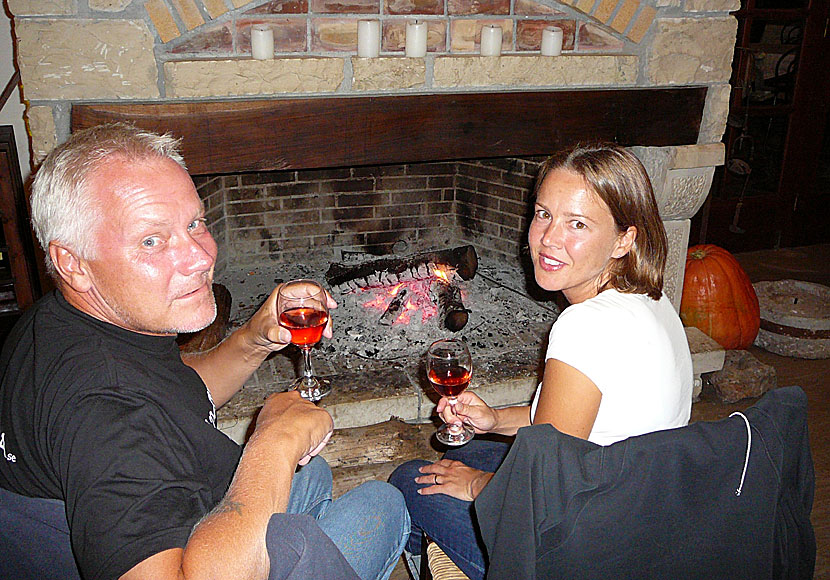 Open fire and a glass of red wine at Restaurant Kourites in Tzermiado.
ACCOMMODATION IN TZERMIADO
I can highly recommend staying one night in Tzermiado. It is an experience of rank. Getting up early in the morning and seeing the dewy valley come to life becomes a memory of a lifetime. I promise. Be prepared for low temperatures. When we were here one morning it was only 10 plus degrees outside.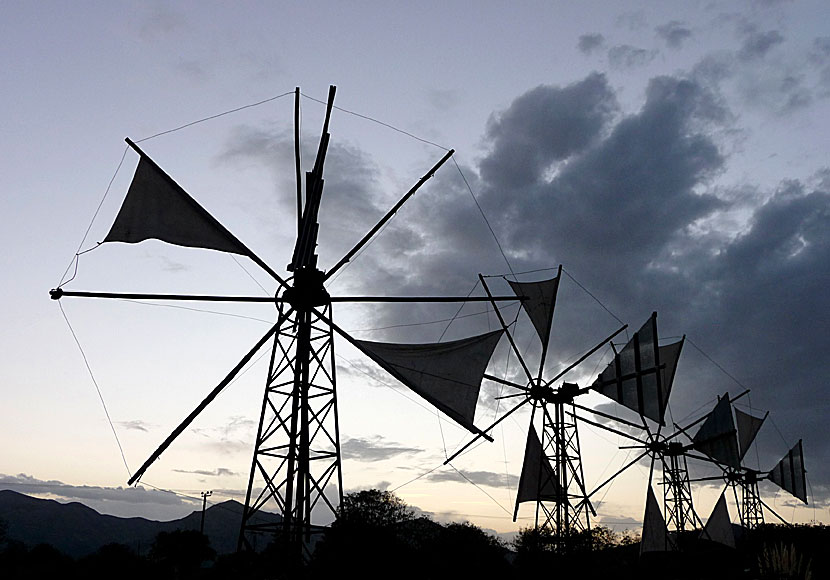 Imagine waking up or falling asleep to the sight of these fantastic windmills.
Maison Kronio is one of the few hotels in Tzermiado, Argoulias is also very good.