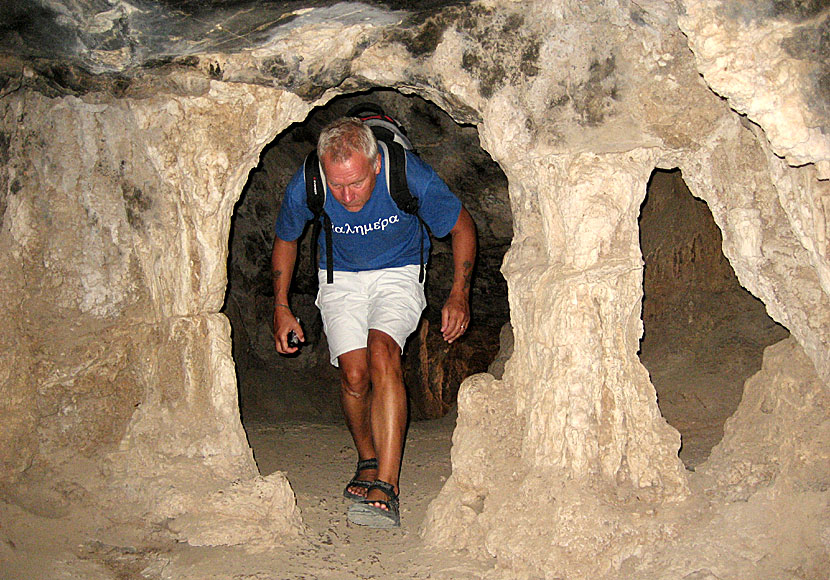 You can't imagine how claustrophobic it felt hiding in the cave.

The Turks retaliated and massacred many of the freedom fighters in the cave. Surviving women and children were sold as slaves to Egypt. With that story in the back of your mind, it's not without feeling bad when you visit the cave. It is a liberation to get out of there and instead rest your eyes on the beautiful view. Bring a flash light, there is no light in the cave.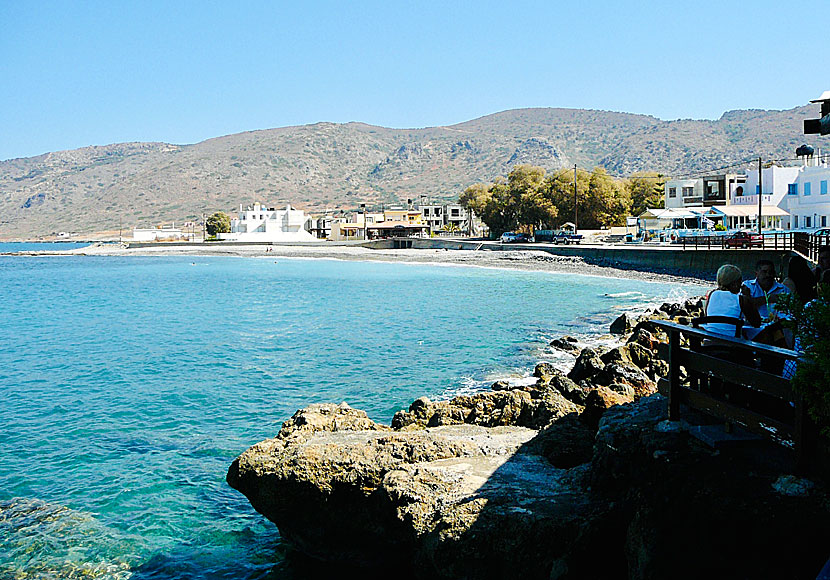 The small coastal village of Milatos, located south of Milatos cave.
Just south of the cave is Milatos beach, a small village by the sea with many seaside taverns. In the village there is a beach that is not one of Crete's best. However, it will do if you want to wash off the cave dust.