An anti-pirate house is a house that is almost hidden by a rock, making the house look as if it has a cap. I suppose that many houses had a cap on when pirates ravaged in the area. The houses were difficult to detect, and remains so today. I have just discovered a few houses. Either there are only a few left, or they are well hidden.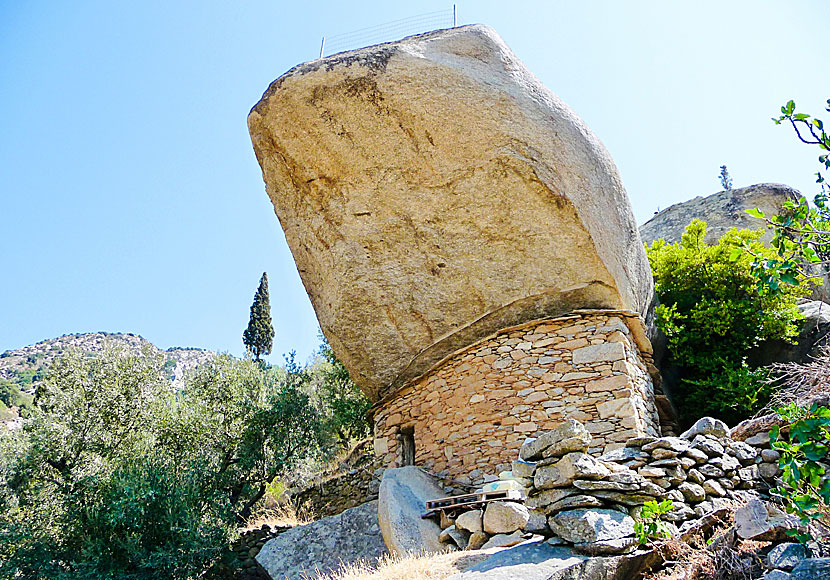 Anti-pirate house close to Mavrianou Monastery.
One of these houses lies in what I call "the Wild West" south of Nas. If you follow the coast from Nas, you will pass the village of Nanouras, which is an insignificant fishing village with a cute port. Then follow the coast towards the Monastery of Mavrianou. (If you had chosen the upper road, you would have come to the village of Vrakades. Mikis Theodorakis lived in Vrakades when he was exiled to Ikaria during the junta period. His house - "House with scorpions" - is now a museum.)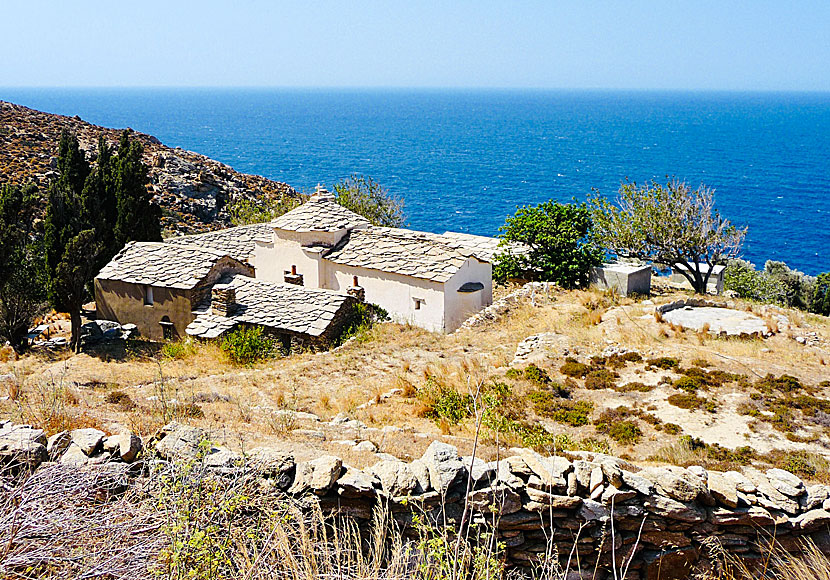 Mavrianou Monastery.