Most likely the church was built right here to avoid detection. (As if it was not enough that it was inaccessible.) A narrow small flight of steps leads up to a narrow little door, you have to duck to get into the church itself, the door is so small that even my wife, Camilla, felt like a giant when she walked through the door of the tiny church.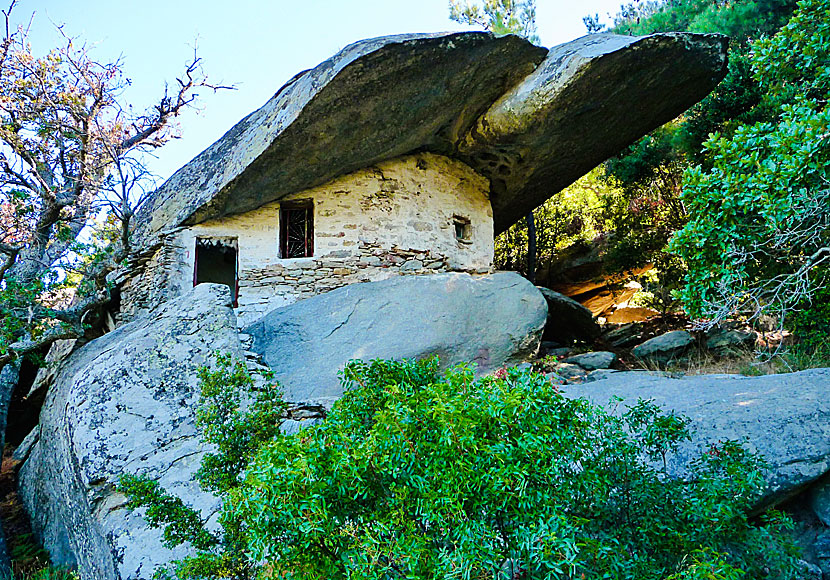 One of the churches at Theoktistis monastery.
Do not miss this oasis, not only for the caps, the entire area breathes serenity and harmony. Here is a small café where you can sit down and wonder about the caps. The monastery is situated between Armenistis and Evdilos and is well signposted.