Iraklia has a very limited range of hotels and pensions like other small islands. It is impossible to find accommodation during high season if you have not book ahead. Even during the mid season, it is recommended to pre-book before you arrive.
Most pensions are located around the port of Agios Georgios, and a bit uphill to the left. There are also a couple of pensions above Livadi beach. Letter of rooms meets all boats if they have free rooms. You can also walk around and look for accommodation by yourself, it does not take long since the village is so small.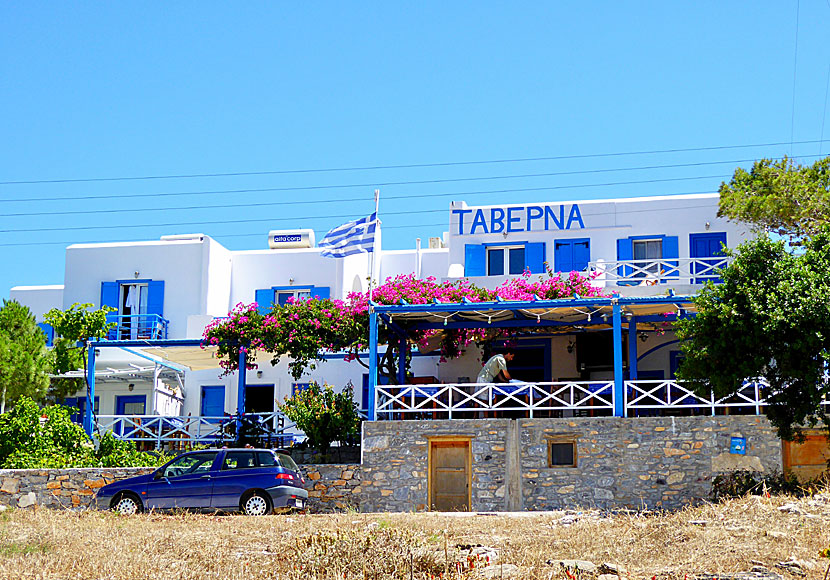 Pension Maistrali.
Maistrali in Agios Georgios is one of the best pensions in Agios Georgios. The rooms are great, the views are fantastic, the owners are friendly, and the taverna in the same building serves excellent food. I would also like to stay at Villa Zografos which is just above Livadi beach. Villa Meltemi is also said to be very good.