There is no airport, and there is no package tourism and it will never be. Still it is easy to travel here.
BY INTERNATIONAL FLIGHTS
In my opinion, the easiest way is to go by air to Santorini, and continue by ferry to Naxos, change ferry and travel on to Iraklia. You can also fly to Athens and go by ferry from Athens' port at Piraeus.
BY DOMESTIC FLIGHTS
The nearest domestic airport lies on Naxos.
BY FERRY
The ferry service to and from Iraklia follows the same pattern as for Amorgos and the neighbouring islands of the Small Cyclades. Iraklia is best reached from Naxos, with the large ferries or with the mythical Express Skopelitis. Express Skopelitis is a small local ferry with its home port in Katapola on Amorgos.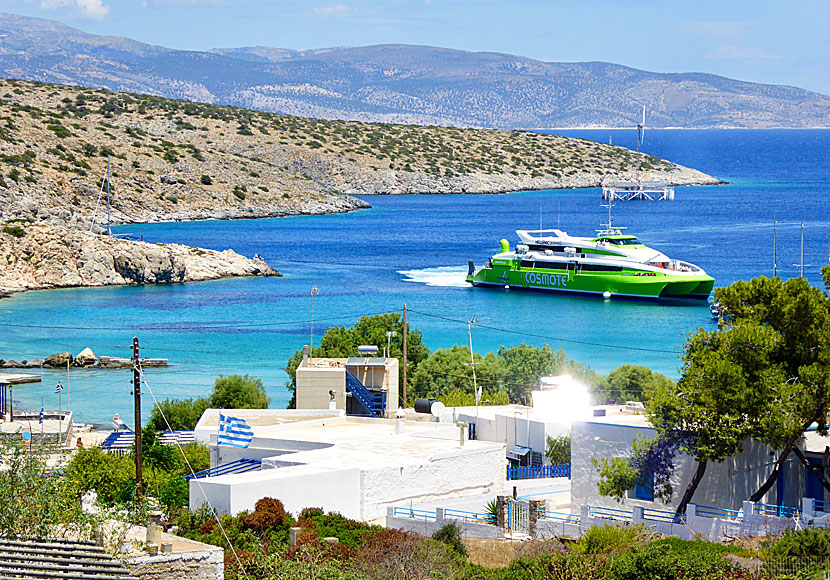 Flyingcat 4 in the port of Iraklia.
Express Skopelitis is small, it is slow, it seldom keeps to time and it is not the archipelago's funniest ferry to travel with. When it is a strong wind, nothing unusual in the Cyclades, you should avoid Express Skopelitis.
However, it is a joy to travel with Express Skopelitis in good weather, you chugs along between the islands of the Small Cyclades, you sit close to the waterline and it feels like you are out with your own boat in the archipelago.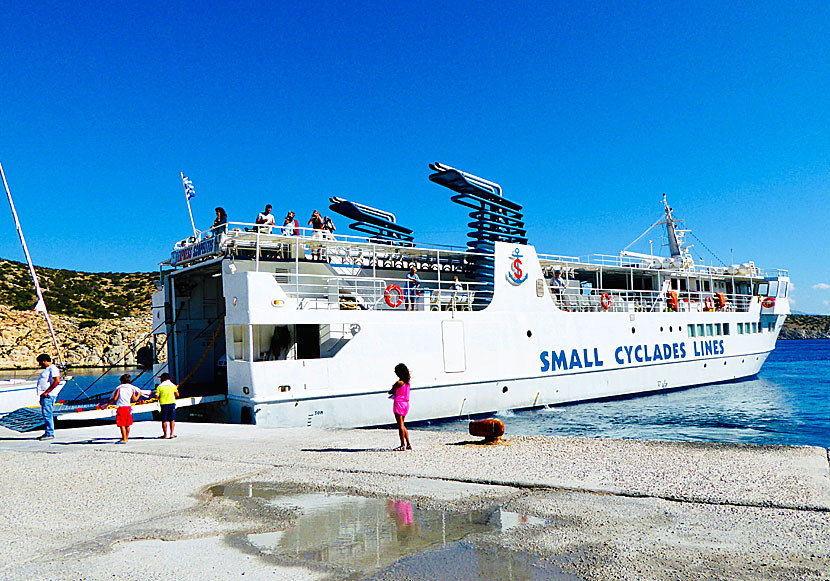 The mythical small car ferry Express Skopelitis in the port of Iraklia.