I'm not a windsurfer so I can not judge how good it is, but I understand that Vasiliki is special, I've never seen so many windsurfers in one and the same place, even Prasonisi in southern Rhodes comes after Vasiliki. The reason why Vasiliki is so popular is the wind (obviously, otherwise it will not be possible to surf) that reliably comes every day thanks to the mountains backing the bay. No day without wind, it can not be better. Another advantage is that the beach and the bay are large enough to accommodate crowds of windsurfers.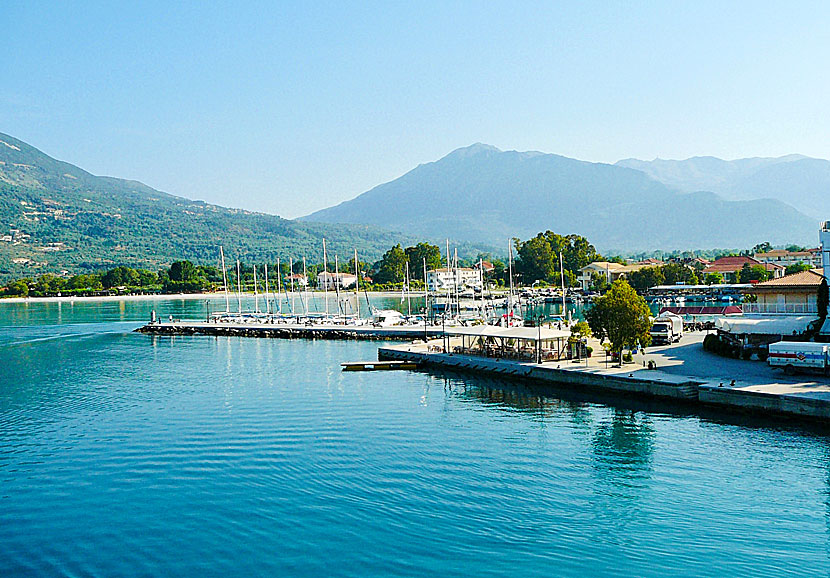 There is also room on this stony beach, called Ponti Beach, for those who like to bask in the sun and go for a swim. But there are few who come here for swimming, there are better beaches for that. If you want to try out windsurfing, there is no more suitable place to do it than here. There are many windsurfing equipment rental places and windsurfing schools along the beach. You can also try kitesurfing, go canoeing and ride jet-ski.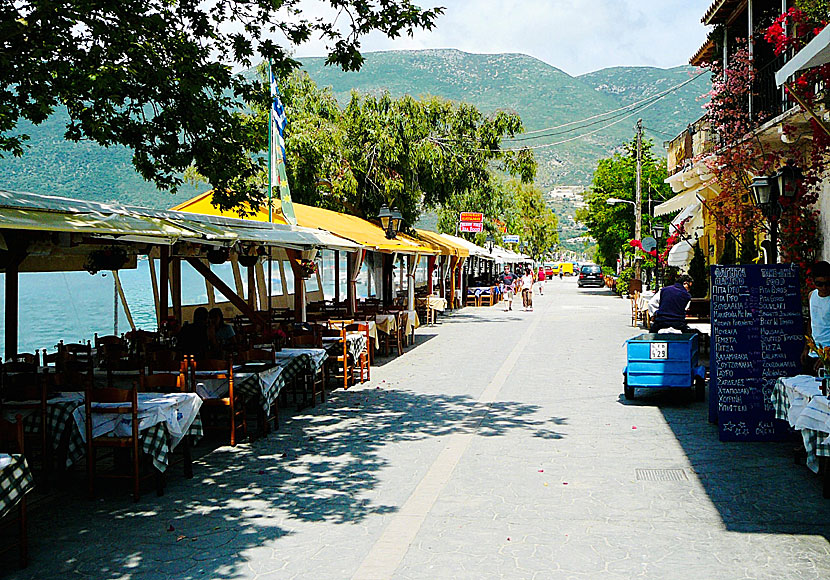 Tavernas along the harbour promenade in Vasiliki.
The village of Vasiliki itself is small, cute and pretty cosy. There are most activity in the fishing port which is home to many tavernas and bars, and along a few narrow streets with pastel-coloured houses. Although the village is small, it offers a nice range of tourist amenities: supermarkets, souvenir shops, travel agencies, hotels, pensions, tavernas, banks, bakeries and so on.
ACCOMMODATION IN VASILIKI
There is a wide range of accommodations and here are everything from four-star hotels to simple family pensions. The reason why there are so many places to stay at is that Vasilki is a package holiday destination. Kalias Hotel is one of several nice hotels.