I have never gone hiking on Lesvos, even though I love to hike when I'm in Greece. It's because there's so much to see and do on Lesvos, so I have never had time to hike. The highest mountains on Lesvos are Mount Olympos in the south and Mount Lepetymnos in the north. Both mountains are 968 metres above sea level.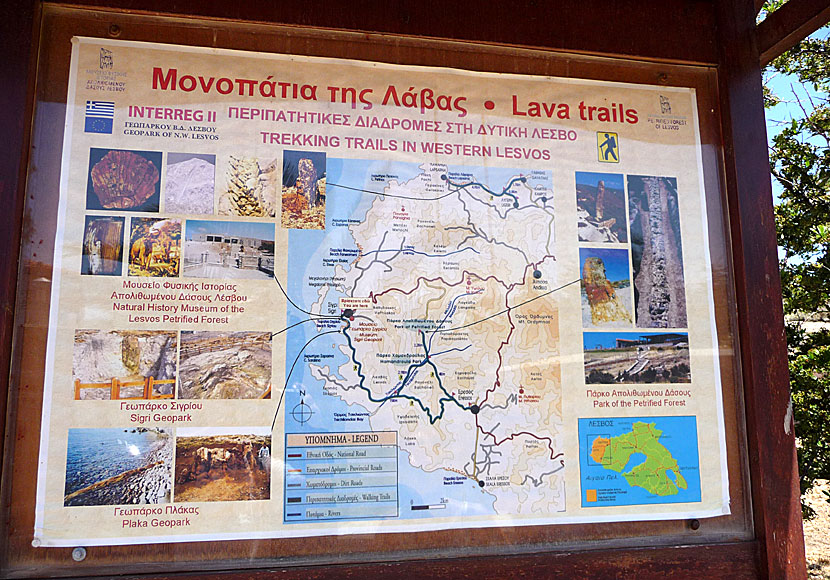 The Lava Path that runs through the Voulgaris gorge.
Someday I'll do it, because of course it's a fantastic hiking island. There are many hiking trails in the vicinity of Plomari, called the Lesvos Olive Trails, and it looks fantastic. Another hiking trail I would like to follow is The Lava Path that leads through the gorge of Voulgaris.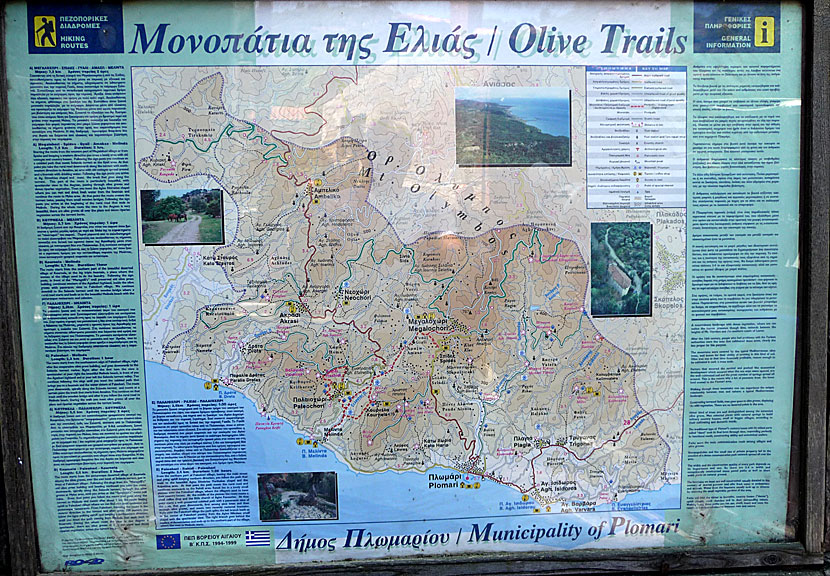 Lesvos Olive Trails close to Plomari.