If Molyvos is the beauty, Plomari is, if not the beast, Lesvos' little rascal, and it's not because it's the capital of Ouzo. Plomari is Lesvos' second largest village (3,000 inhabitants) and it is an unruly village built amphitheatrically above a lively fishing port. The architecture is a mix between new and old, here are old mansions, decayed factories, olive oil presses and tanneries of all sizes, shapes and colours. In short, Plomari is an absolutely fantastic town.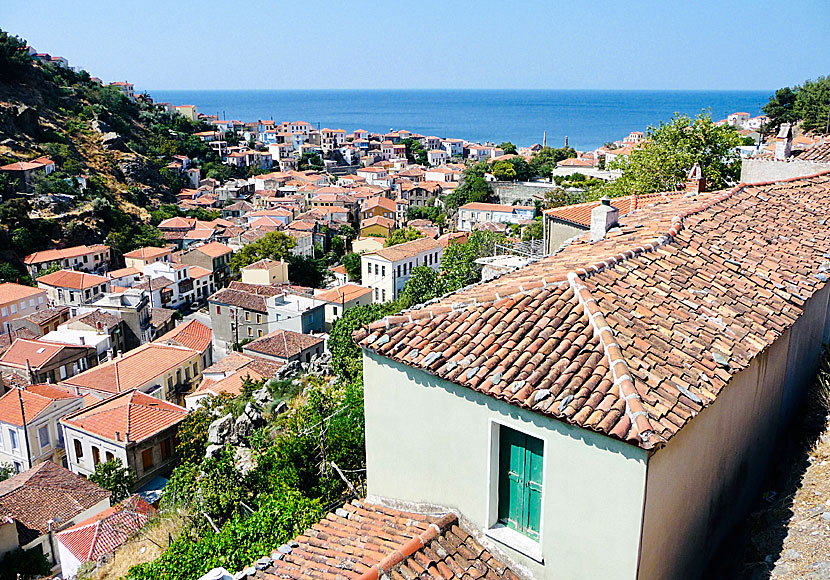 Plomari is Lesvos' second largest village with 3,000 inhabitants.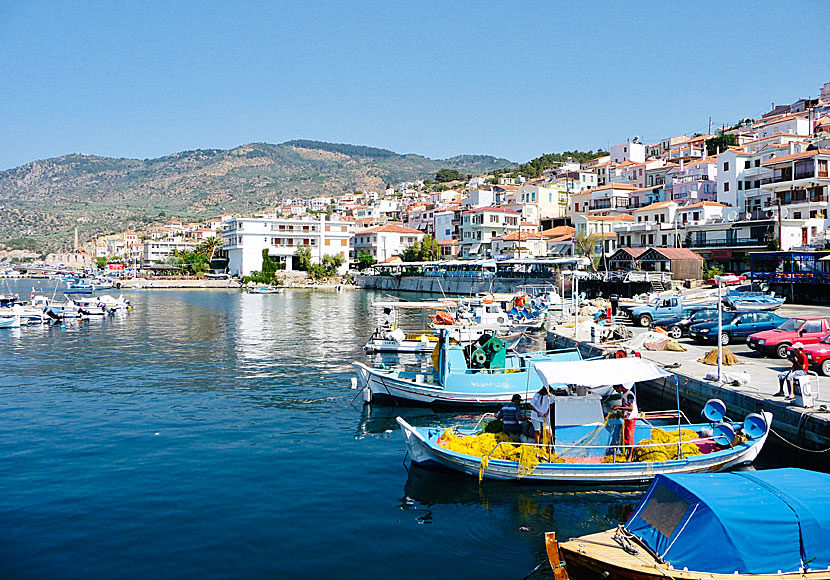 The fishing port in Plomari.
The quayside is lined with tavernas and cafes. Many of the tavernas are good and there is also a variety of kafenións and ouzeris serving meze and ouzo. For example around the palm-lined square and around the ancient coffee house Athanasiades.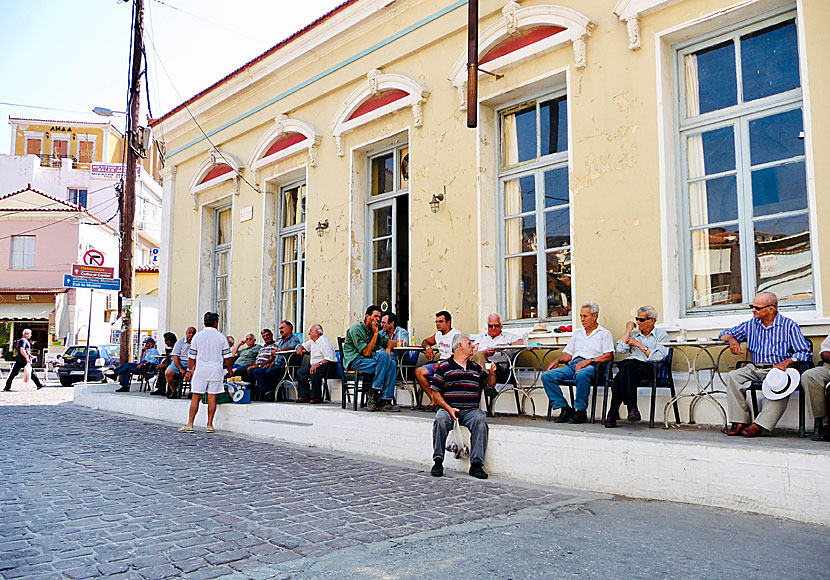 The old coffee house Athanasiades in Plomari.
Athanasiades is popular among Plomari's old men and they sit both inside and outside and philosophize about past times. On the other side the building there are several ouzo shops, including Ouzo Giannatsi that distillate their ouzo according to an old traditional method and their ouzo can only be bought here.