Klima lies below the village of Tripiti about 4 kilometres northwest of Adamas. Just above Klima lies the ancient theatre, the catacombs and the place where the Venus de Milo was found. That is why it is believed that Klima was Milos' ancient fishing port.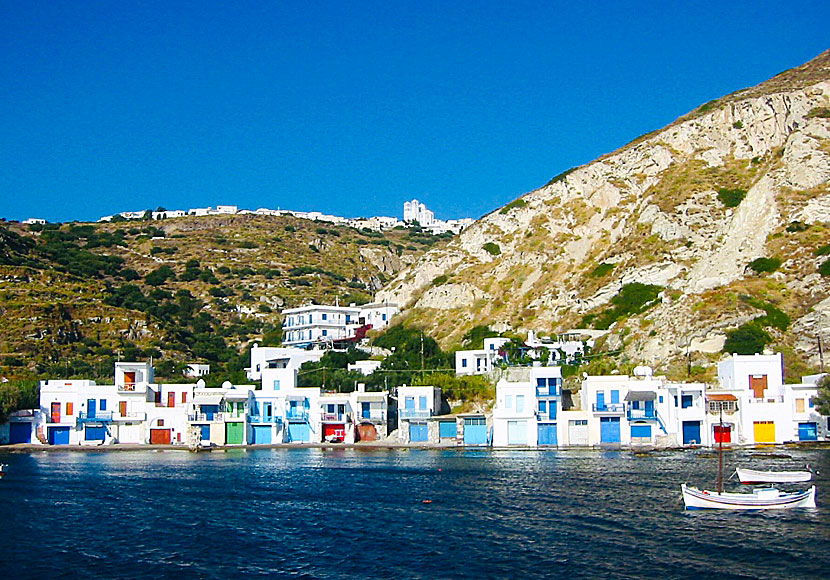 Klima seen from the sea. The village Tripiti visible above.
Klima is a unique village that is considered to be the most picturesque village on Milos. Klima is different from all other villages on the island, there are few roads, almost every house lies just a few meters from the water and it is not unusual that the waves comes all the way up to the houses. Many of the beautiful boathouses in Klima have been turned into summer houses.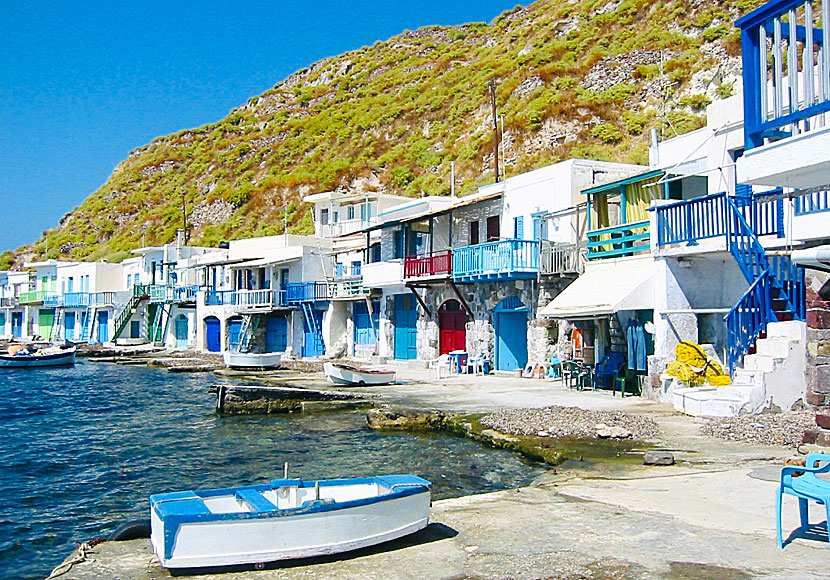 The beautiful boathouses in Klima.