If you continue on foot from Mandrakia (to the right) you come to some beautiful rock formations. Continuing further you will eventually arrive at Sarakiniko.
The isolated and abandoned village of Zefiria lies on the way to Paleochori beach. Zefiria was Milos' capital for a very long time ago, today it is a small village thrown in the middle of nowhere, and is not much to see.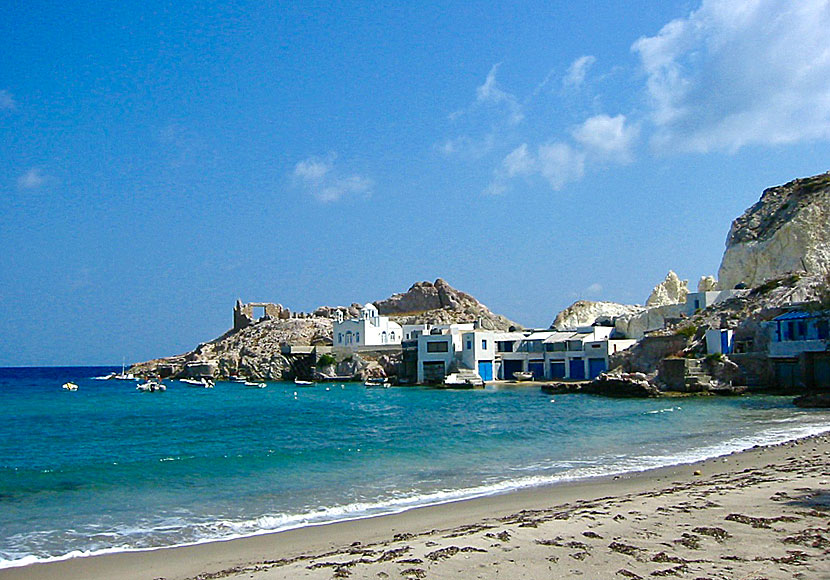 Firopotamos.
Firopotamos at the north-eastern coast, is one of several small boathouse villages. Firopotamos may not be counted as a real village, but more as a small fishing hamlet. Here you can study the traditional boathouses which is carved right out of the rocks. It has a beach and a beautiful church.