I hardly think anyone travels to Mykonos to hike, here are totally different pleasures that attracts. The landscape is not particularly inviting: it's flat and barren, and there are very few sights or interesting villages outside of Mykonos Town.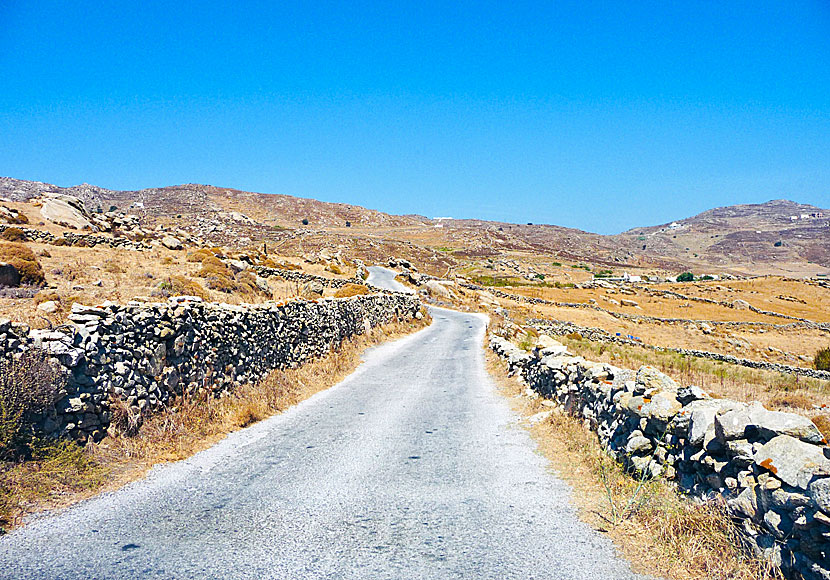 The landscape is mediocre and not particularly hiking-friendly.
The highest mountain Profitis Ilias Anomeritis is only 341 meters high. The well-known German hiker Dieter Graf has published many hiking books, but no one about Mykonos. It says something about how uninteresting Mykonos is out of a hiking point of view. Instead of hiking between high mountains and deep valleys you can walk between the beaches, or among the cosy alleys of Chora.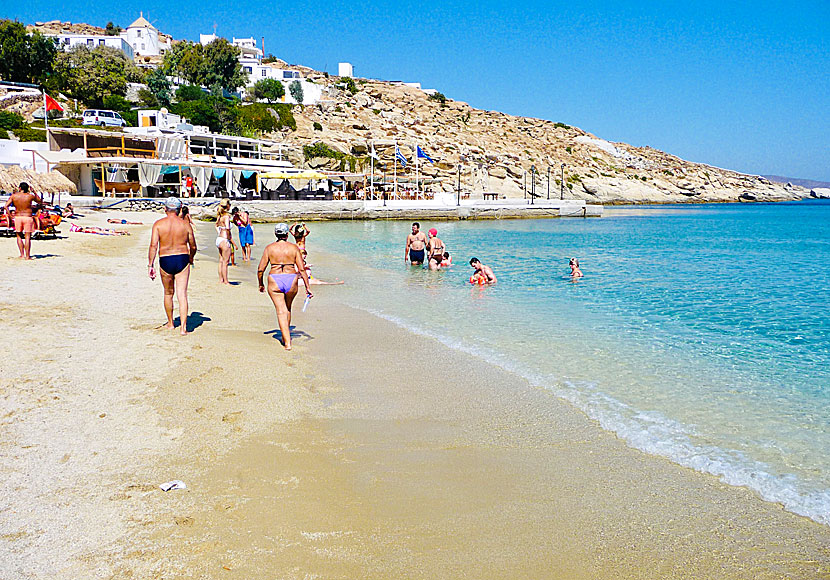 In Mykonos it is popular to walk along the beaches. Like here at Kalafati beach.